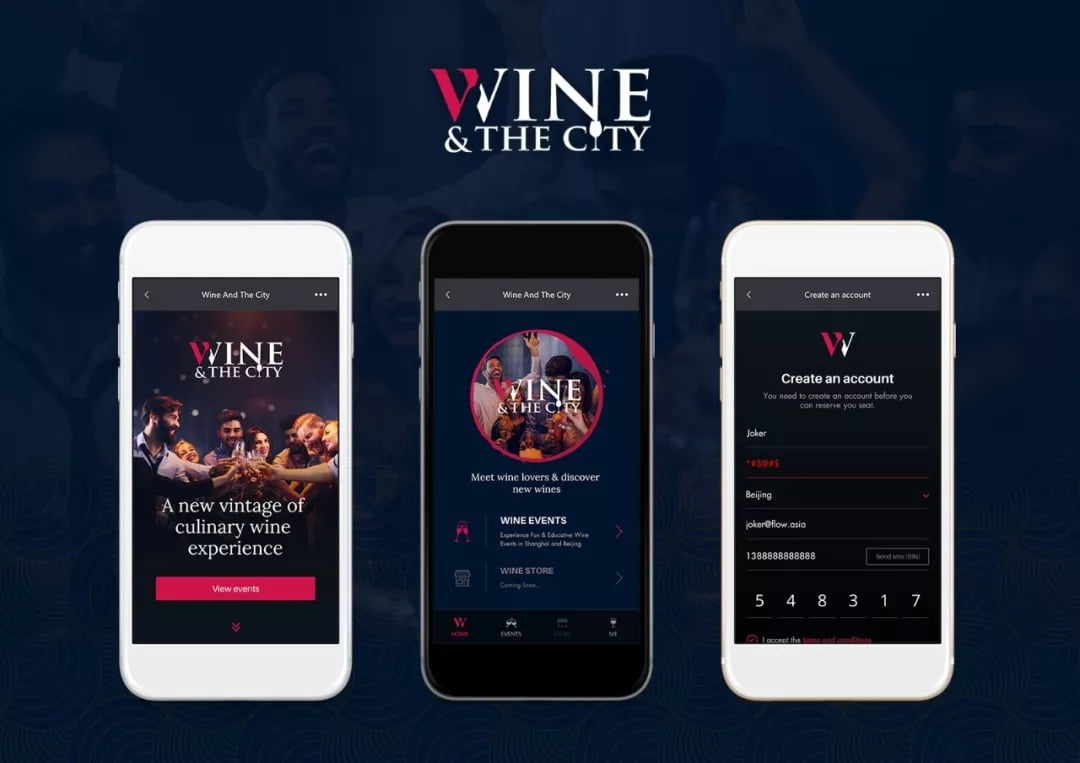 Brought to you by Mercuris, one of the Top 10 Wine Importers in China, Wine & The City creates fine wine (and city) experiences in favorite dining locales across Beijing and Shanghai. The idea is to put the modern urbanite in touch with a variety of events- exclusive encounters with winemakers, exploration into wine pairings, and fine dining with artists and musicians- going beyond the classic wine experience to create occasions for like-minded people to come together.
Since 100% of Wine & The City's audience is on WeChat, creating a WeChat minisite to allow members to create an account, sign up for events, redeem coupons, and pay and manage reservations, was the natural way to go.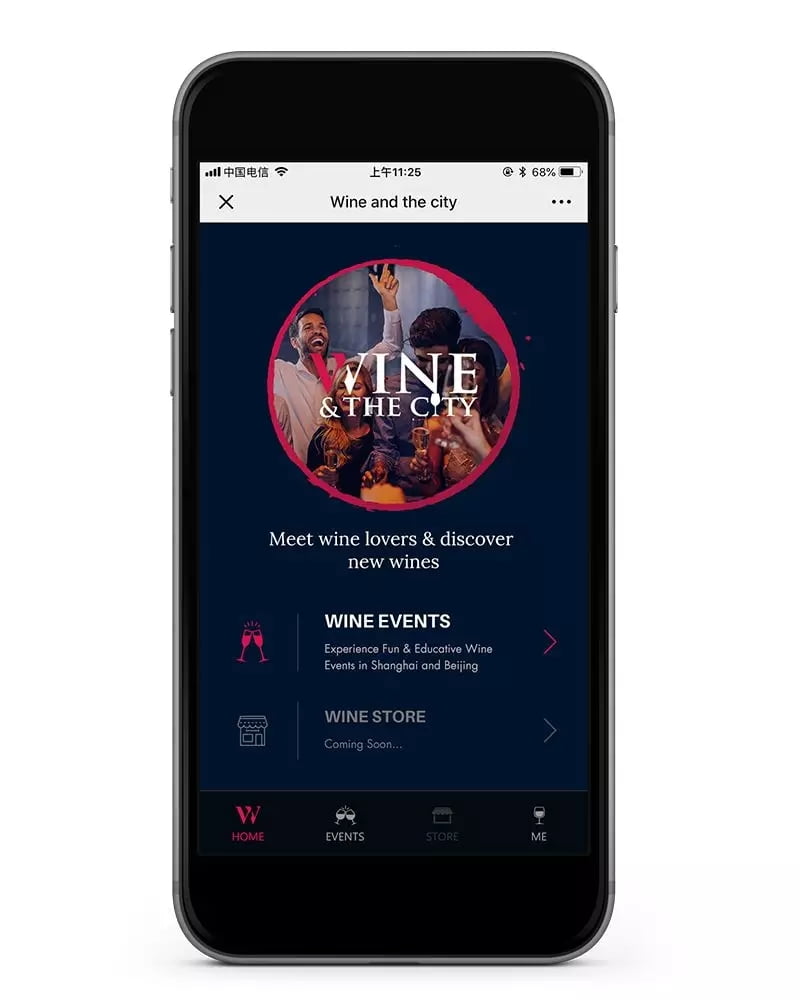 With design inspiration taken from their not so different namesake, we worked to create a certain brilliance in the UI of the WeChat minisite. Think alluring, convivial, creative evenings to set the tone.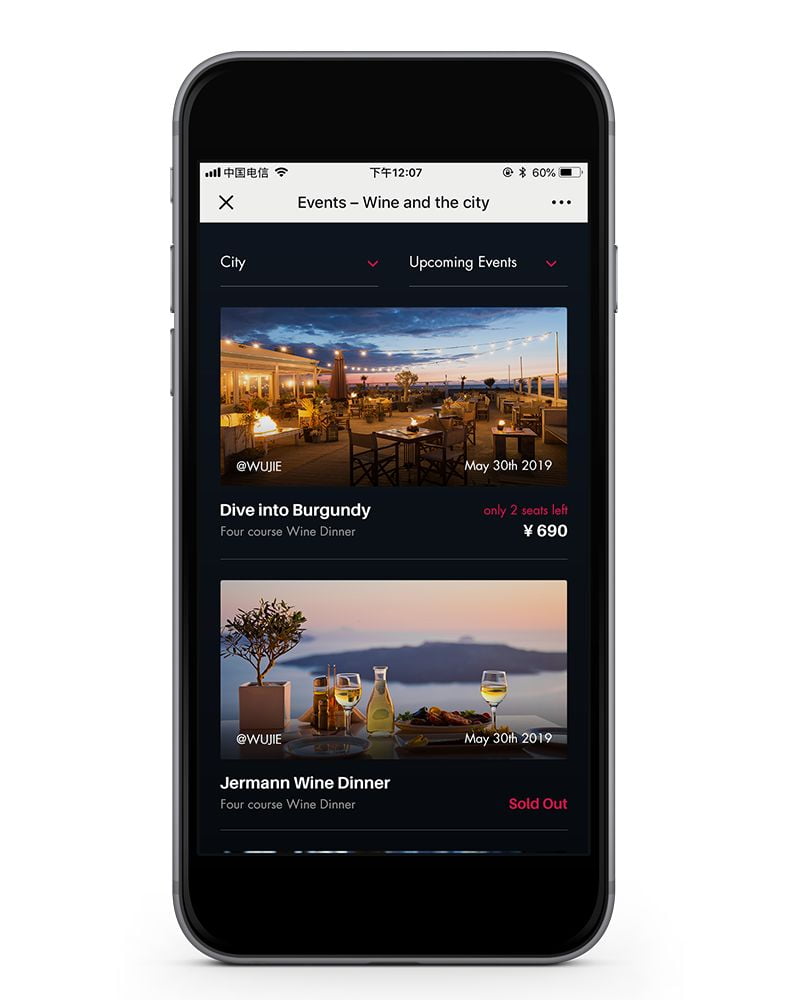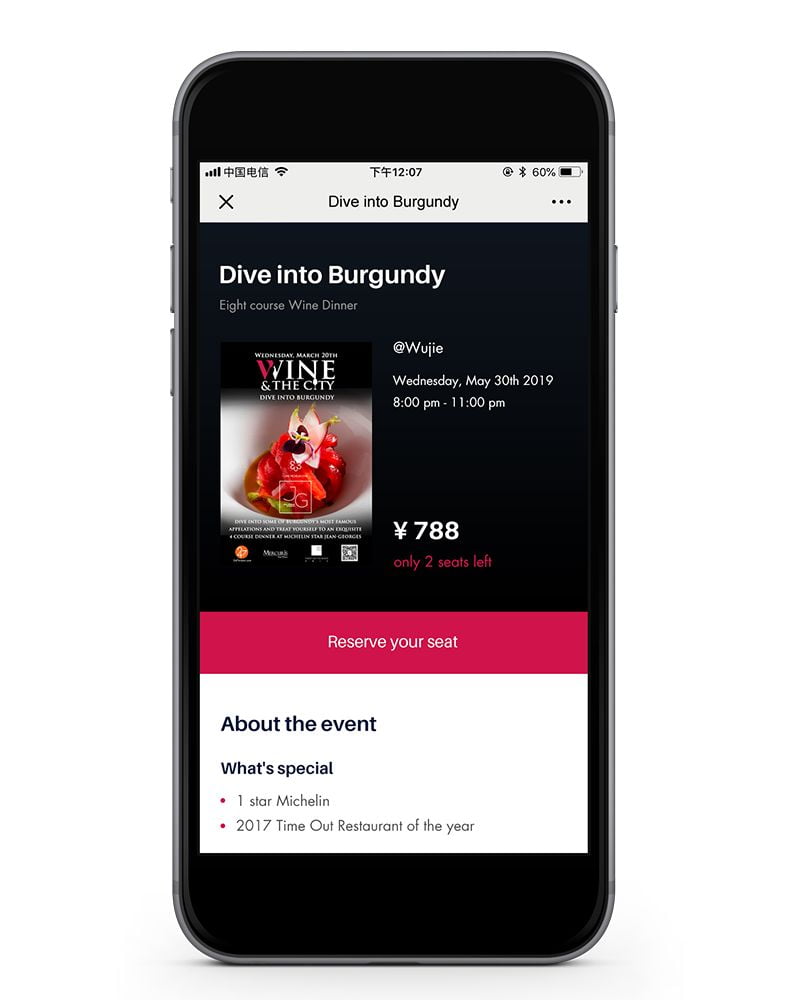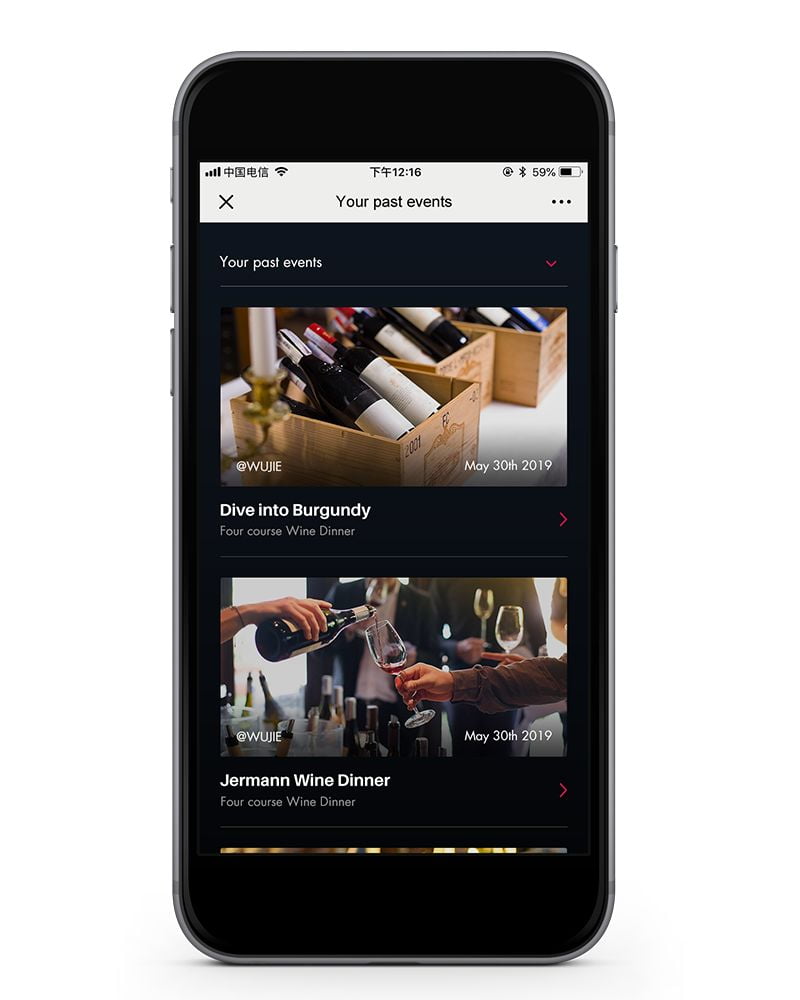 Though complexity in wine is usually a positive attribute, it is not so much from a UX perspective. The architecture of the site was refined to bring out the clarity of information, and we worked to approve upon the standard booking procedure. The bilingual minisite is built on WordPress and integrated with WeChat and WeChat Pay.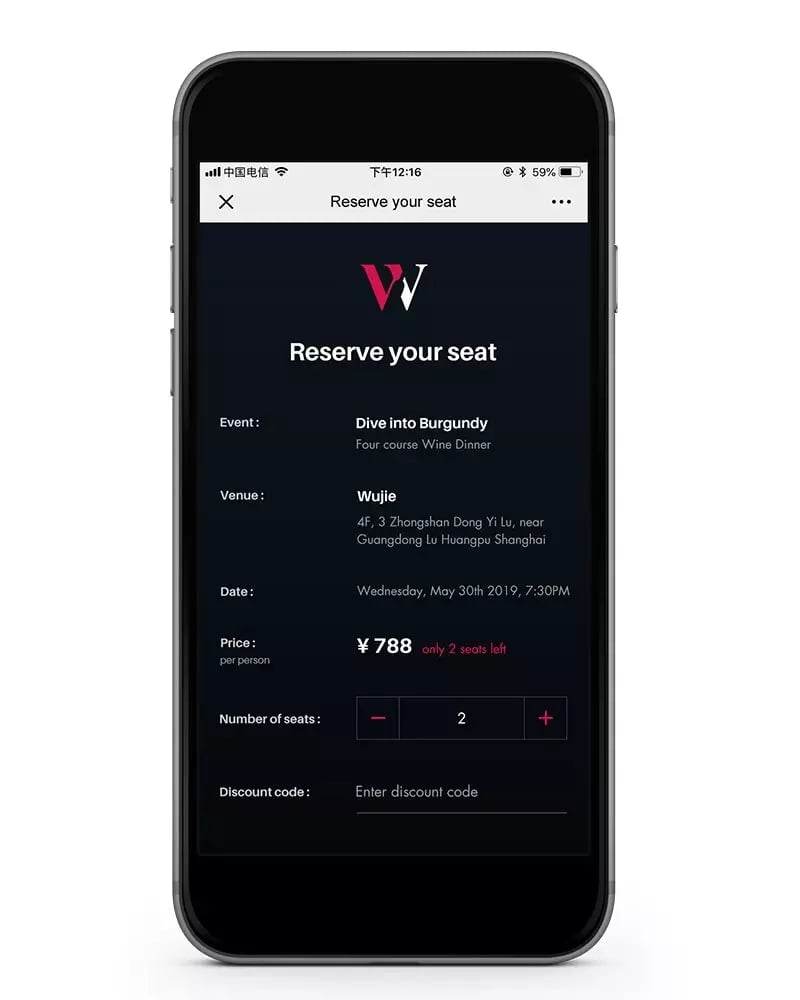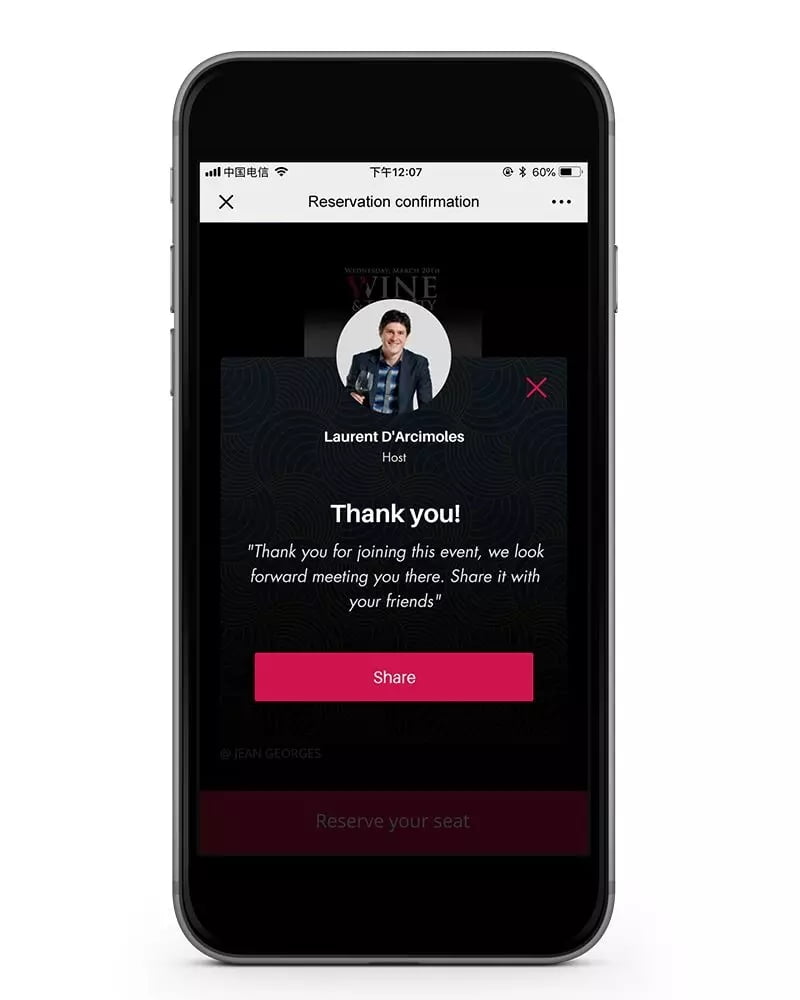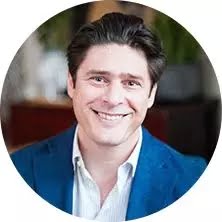 Laurent d'Arcimoles
Project Manager | Wine & The City
Head of Sales | Mercuris Fine Wines
"Creative, Reactive and without a doubt Talented! Their insights on e-commerce and UX experience have made this collaboration a complete success. We're looking forward to working with Flow team again on our next project."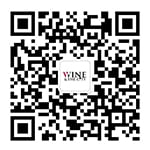 We thoroughly enjoyed working with the minds behind the Wine & The City project. Curious? Scan this QR code and maybe we'll meet at their next event in Beijing!
Scope
Mobile UX
WeChat minisite design
WeChat and WeChat Pay integration
Event management
User management
Discount management