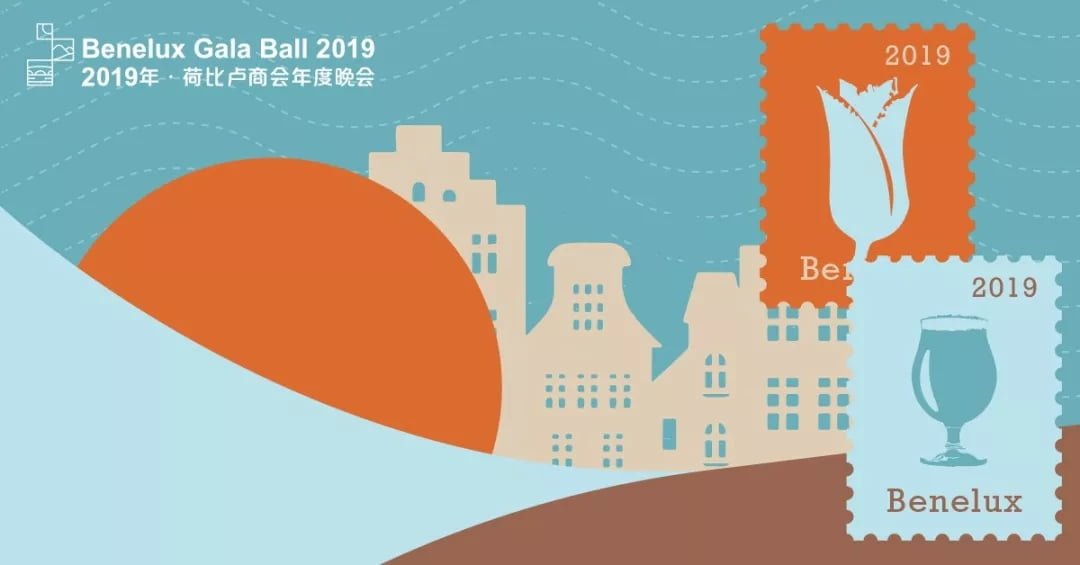 First: What is the Benelux?
Benelux = Belgium, Netherlands and Luxembourg
Benelux is a politico-economic union of these three neighboring states in Western Europe. The Benelux Chamber of Commerce in China strives to strengthen business, government and community ties between Benelux organizations and individuals in China.
The annual Benelux Chamber of Commerce in China Gala Ball took place last Friday, November 15th in Beijing. As a sponsor of the event, Flow dug into our European roots to visualize an idyllic "Trip to the Benelux."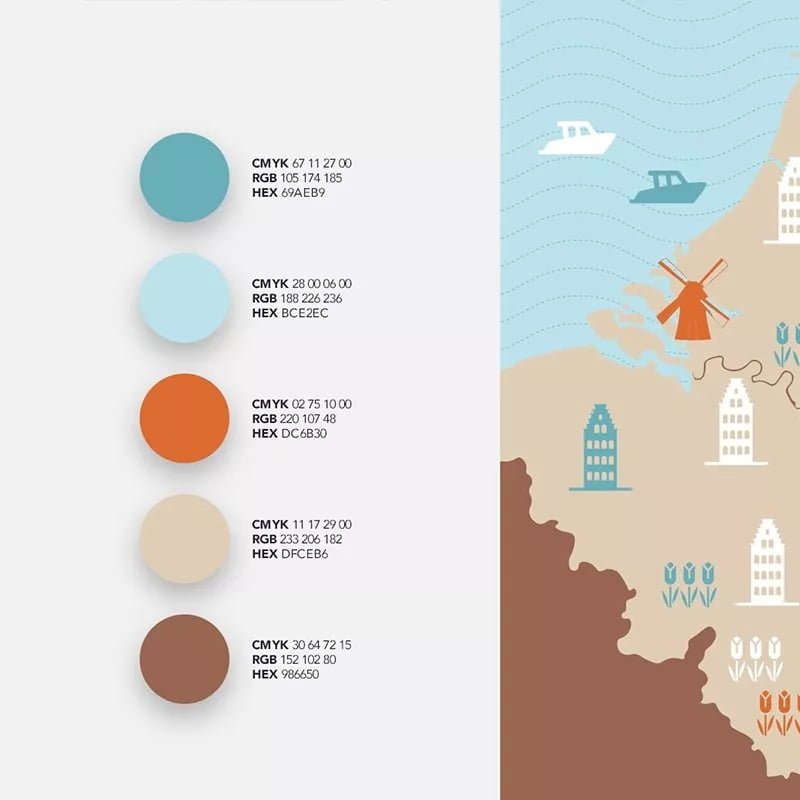 It began with the vision of a casual bike ride along a canal on a sunny day to set the color palette. During the ride, the holiday-goer stops to capture each element from this ride in a polaroid snapshot –
The water flowing through the canal
The earth that forms the hills the bike journeys over
The air breathed in from the sunny sky overhead
– Upon return from vacation these snapshots are hung on the wall, and this forms the logo.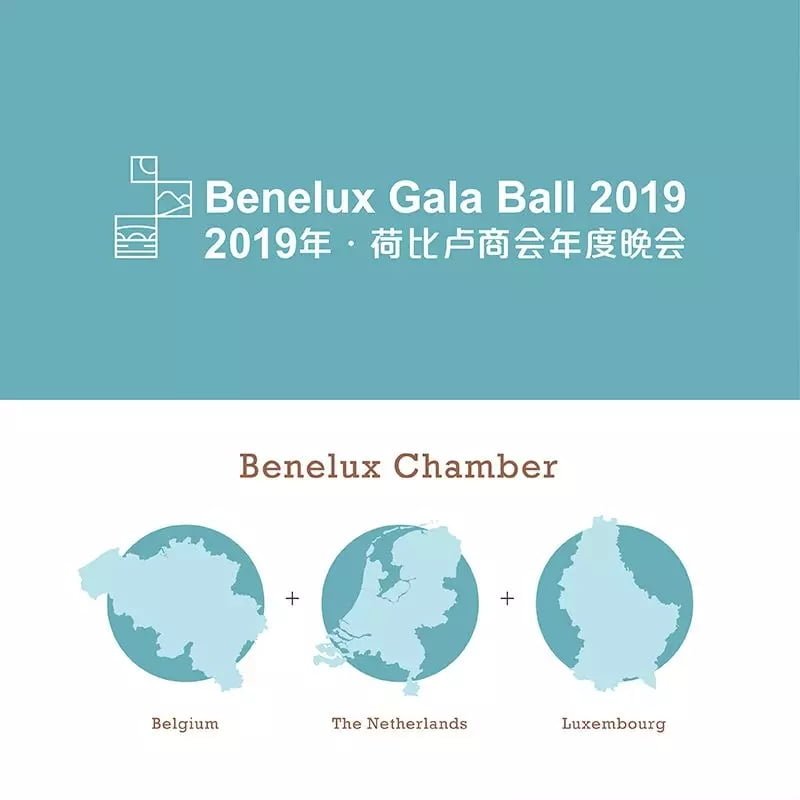 The WeChat poster was created.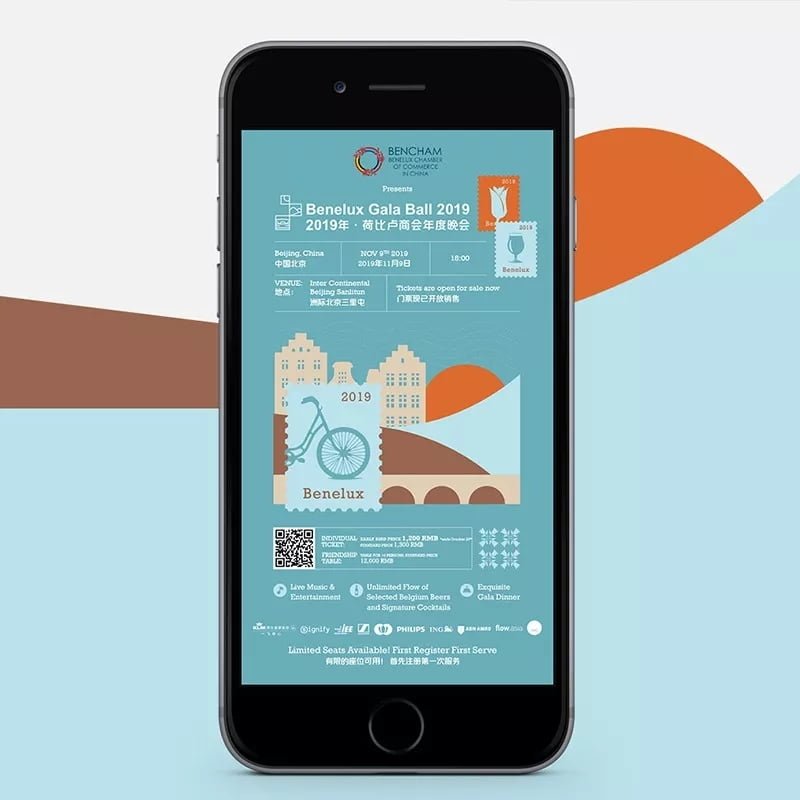 Guests received a ticket-like invitation for their trip to the Benelux.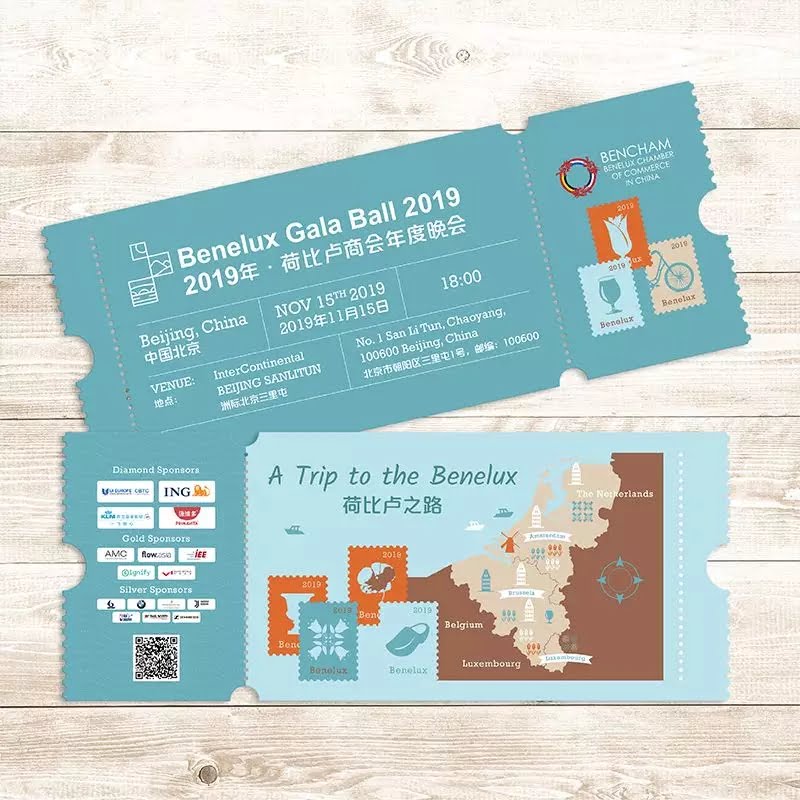 On the night of the gala guests were immediately immersed into an evening of tulips, bicycles, beer and chocolate.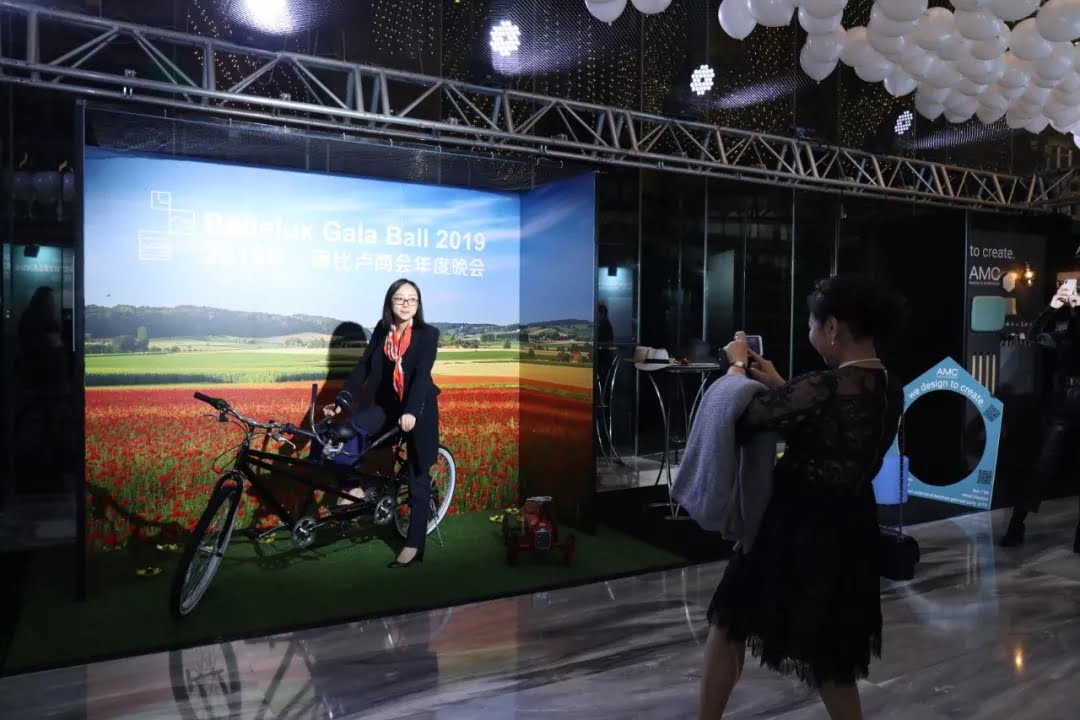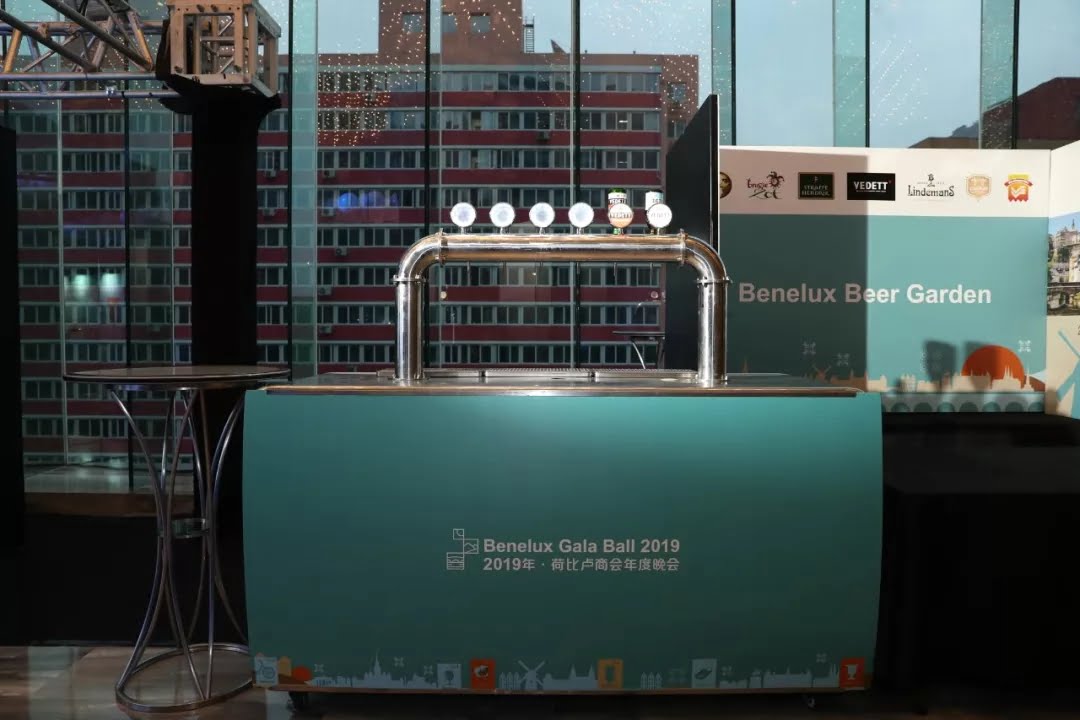 In honor of key Sino-Benelux moments, each country-specific backdrop consists of a collage of postcards to tell of these highlights, and is stamped with a symbol representative of that respective country.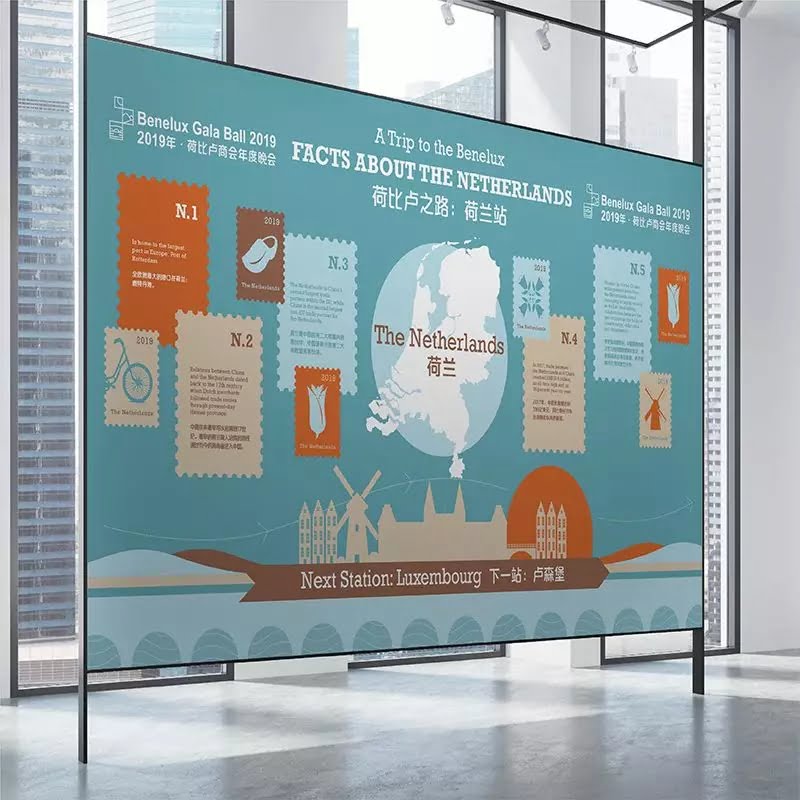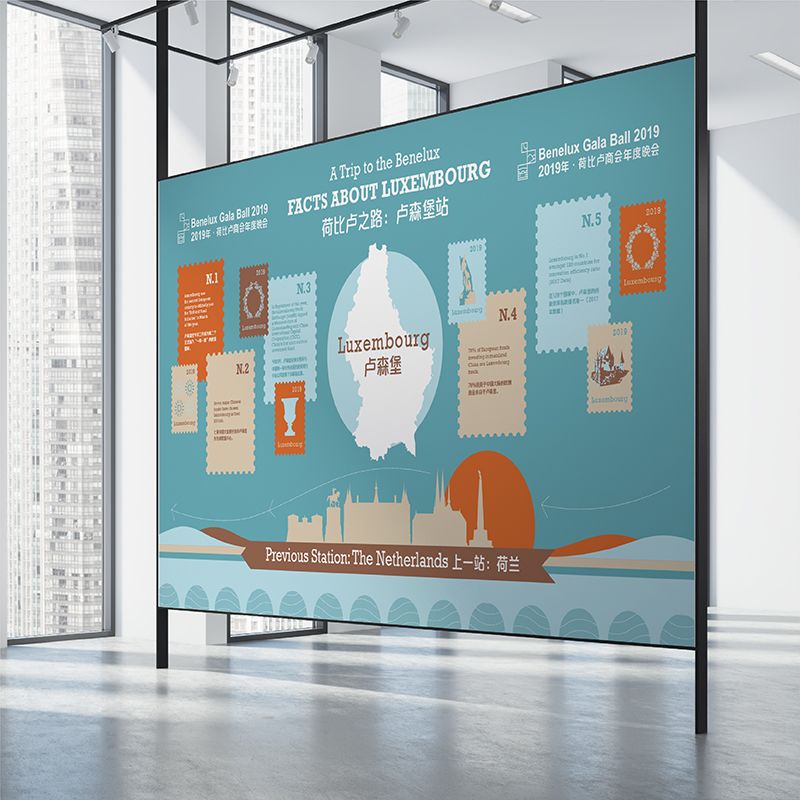 A great trip to the Benelux Gala was had by all!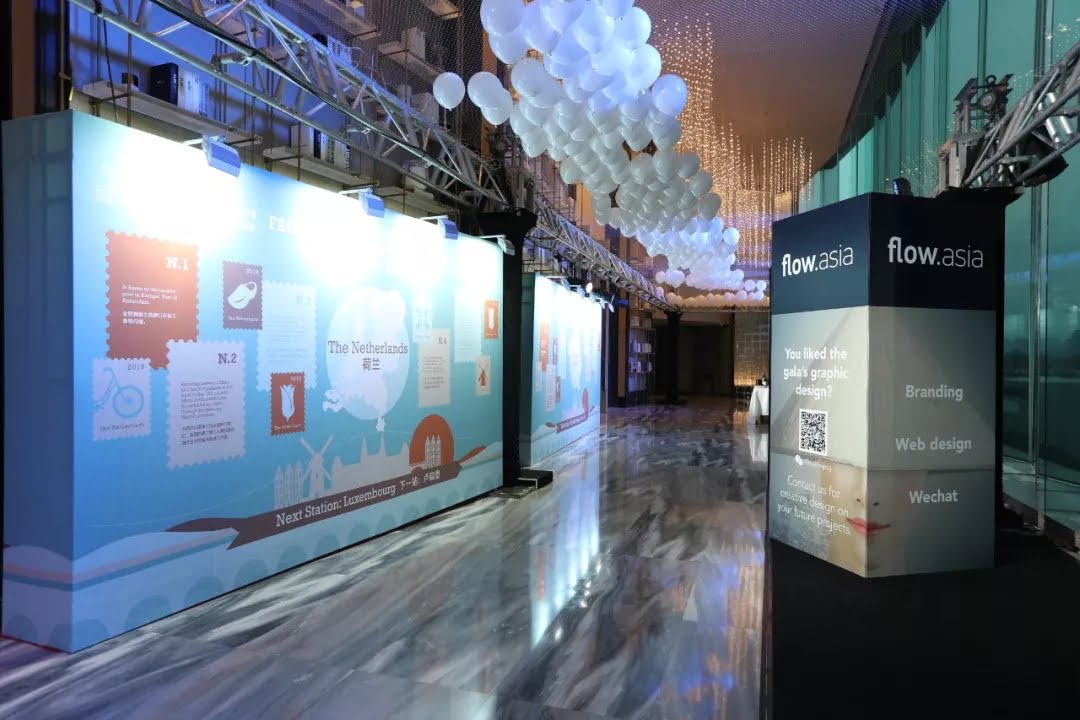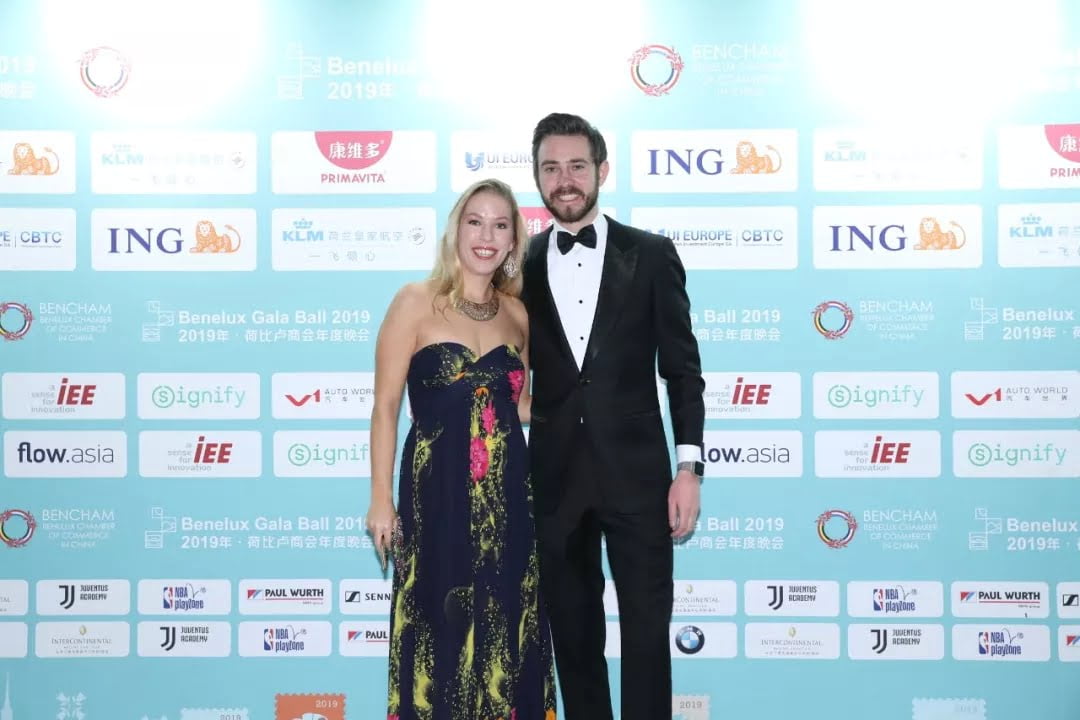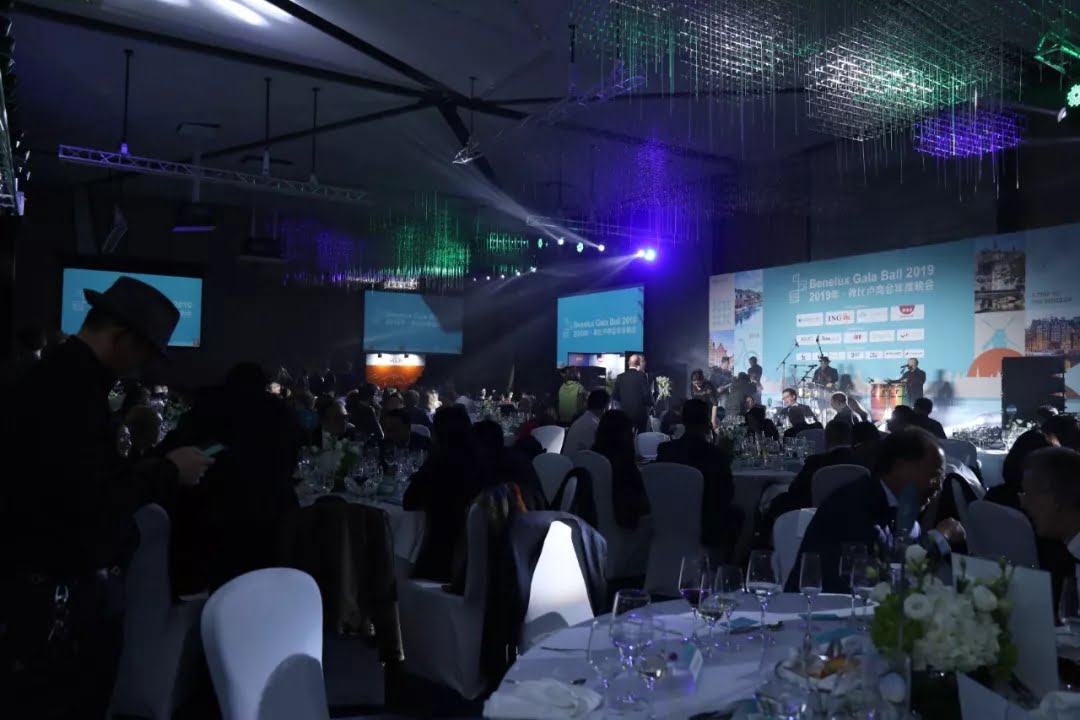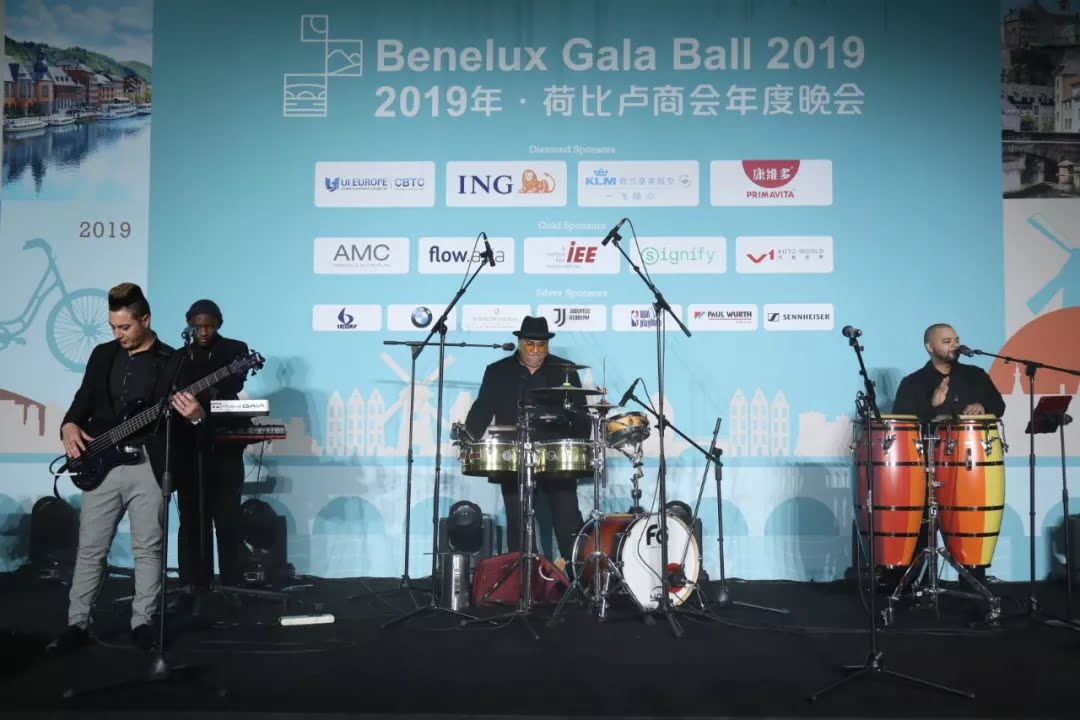 Scope:
Event Logo
Visual Identity Design
WeChat Poster
Tickets
Stage Backdrop
Event Program
History Walls
Selfie Board