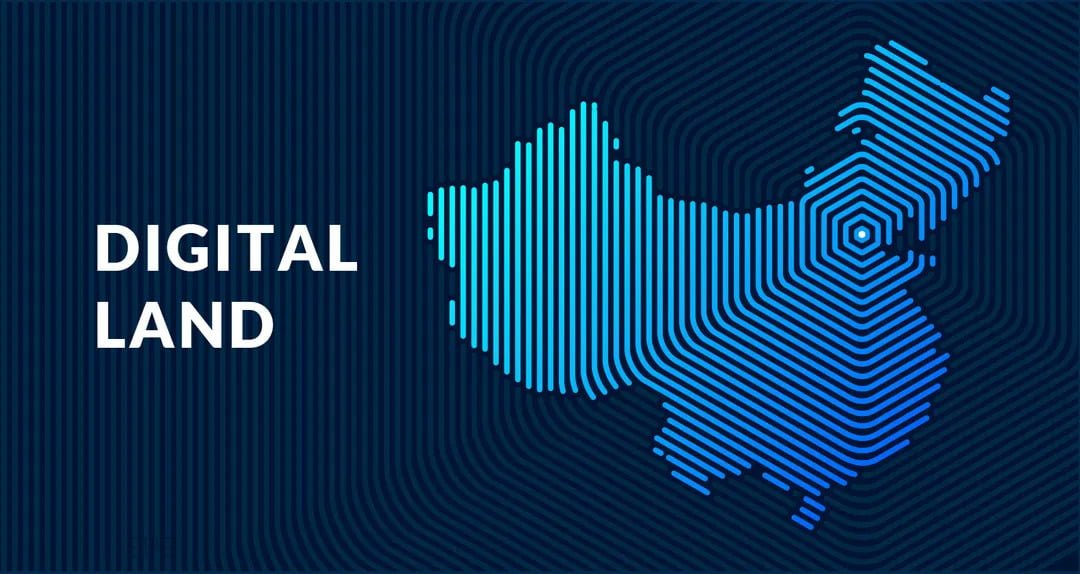 We have decided to use this unique time to reacquaint ourselves with the lay of the Chinese digital land. Over the next few weeks we will focus on one unique Chinese digital ecosystem element per week. This week we look at the evolution of "super apps" and the tech giants who created them.
What it means to be a super app in China
While a Western consumer is likely to have an app (or two) for each task type – ie. messaging, ordering a car, booking a flight, food delivery, banking, etc, a Chinese counterpart can use a single app to complete all of these same tasks. This is not to say that the average Chinese phone only has one app, but rather that many apps have the capability of completing all of these tasks, this is often referred to as a "super app." Though definitions vary as to what qualifies as a super app, the basic concept is that a variety of tasks can be done within it and that it usually includes or is linked to a wallet/bank/ability to pay. Recently, more super apps are becoming similar to an operating system and allowing open source development to create "mini programs" within the super app. You can read more about Mini Programs, in "Making WeChat Mini Programs."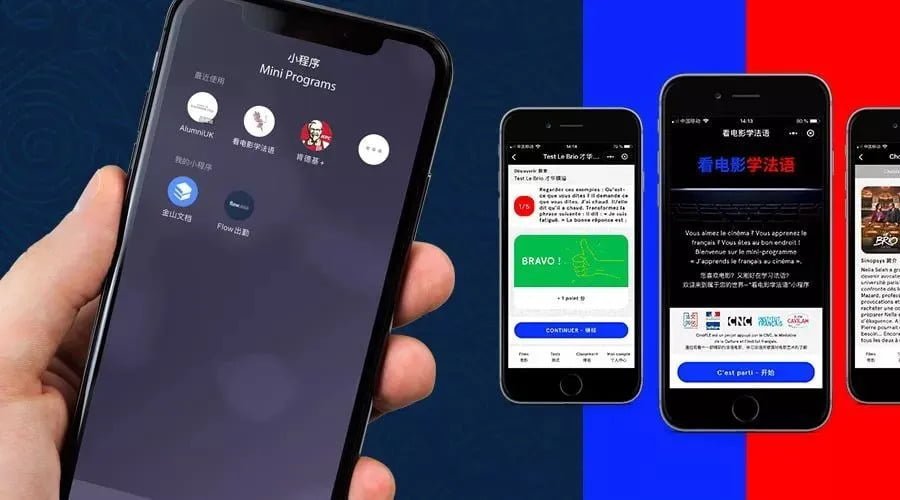 Why apps evolved differently in China
Many Western apps were the result of an evolution of already existing companies / websites that evolved into a mobile-friendly app when smartphones became prevalent. People were already accustomed to going to their computer to complete a single task, ie. check their bank balance, book a plane ticket or shop for clothes. This is not only reflective of daily living at the time, go to a bank for banking, a travel agent for travel, a store for clothes, etc. it is also the fact that desktops are inherently stationary. The result is the highly segmented Western app ecosystem of today.
Number of internet users in China
from December 2008 to December 2018 (in millions)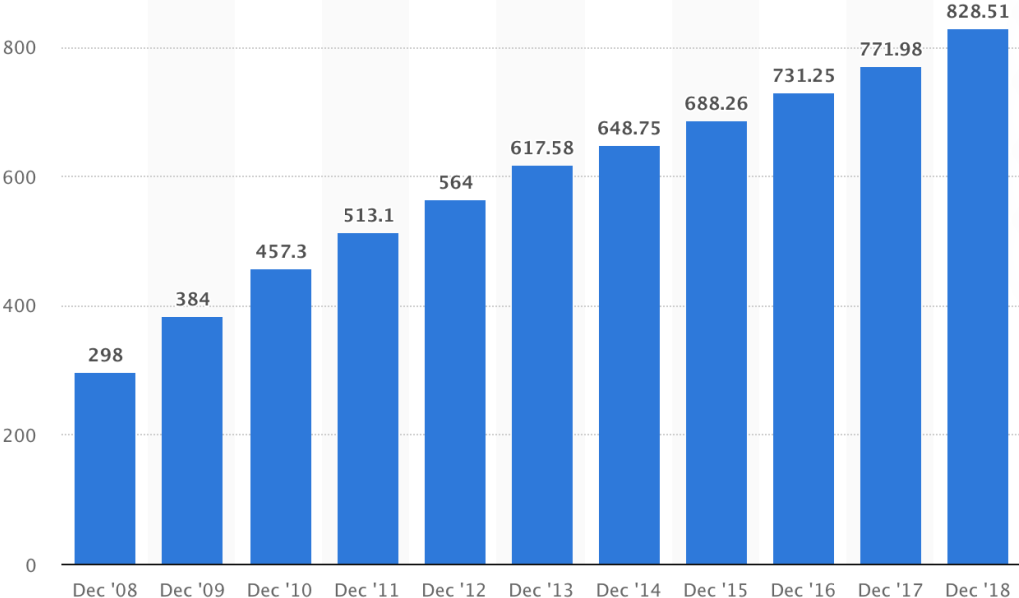 By Lai Lin Thomala, Mar 23, 2020
Source: https://www.statista.com/statistics/265140/
In contrast, in 2007, at the release of the iPhone, less than 16% of China's population was online. This paved the way for mobile-first companies to flourish, apps were not mirroring desktop beginnings but rather a result of the environment a phone is used – active and with unconstrained possibilities for multiple tasks to be done while on the go. Super apps aren't focused on just a singular task completion, but rather are seen as an extension of experiencing daily life without matter to where your physical being is. Just as you might be waiting to be picked up for a car while choosing a restaurant and oh! need to pay the water bill, all can be done without leaving the app.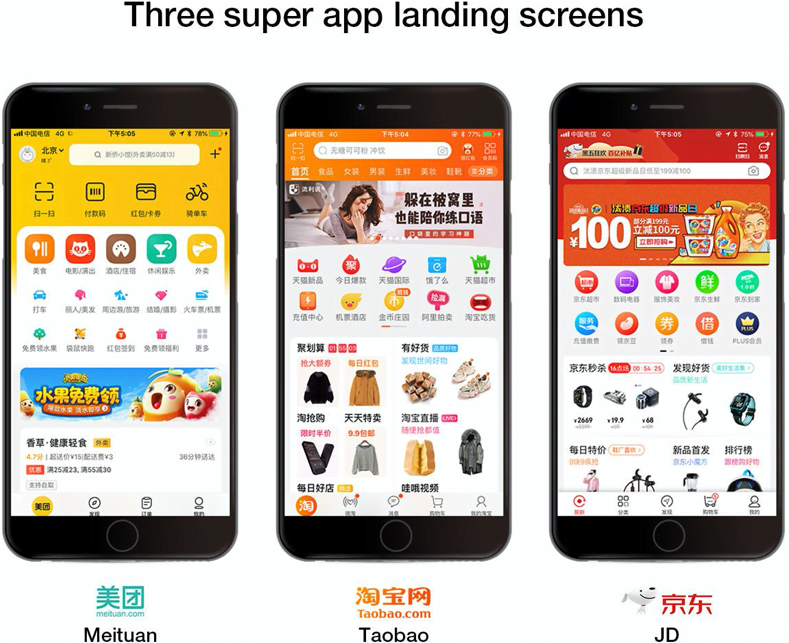 Compiled by flow.asia
Major super apps and the tech giants who created them
There are many super apps, some common household names include WeChat, Alipay, Meituan and JD.
A tech giant's "ecosystem" may have multiple super apps that are each widely encompassing, but are contained within the walled garden of its ecosystem. For example, a customer making a purchase on Taobao (a very popular e-commerce platform owned by Alibaba) cannot pay with WeChat Pay (owned by Tencent) nor open a link to the product in the WeChat messaging browser.
Below are the most prominent tech giants and products contained in their ecosystem – though not all are super apps individually, they work together to create super apps.

Source: SCMP analysis, company filings, itjuzi
It is important to understand these ecosystems as you navigate your digital strategy in China, listing on marketplaces, creating official social accounts and navigating super apps. Each one is indeed its own ecosystem in the payment type that it accepts, the social media that can be shared on it and the navigation between platforms that it provides.
Contact Flow for:
Social media marketing
Tech giant ecosystem navigation