It has been a productive winter in the flow (mostly virtual) office. 2020 gave us the opportunity to give a fresh a look at our creative process, fine tune our communication method and tools, and as a consequence our latest projects have been really enjoyable and smooth.
Below some of our recent works. If you want to receive more frequent updates you can follow us on Instagram (@flow.asia).
Cheers,
Gontran
Branding & Graphic Design
CKGSB Infographic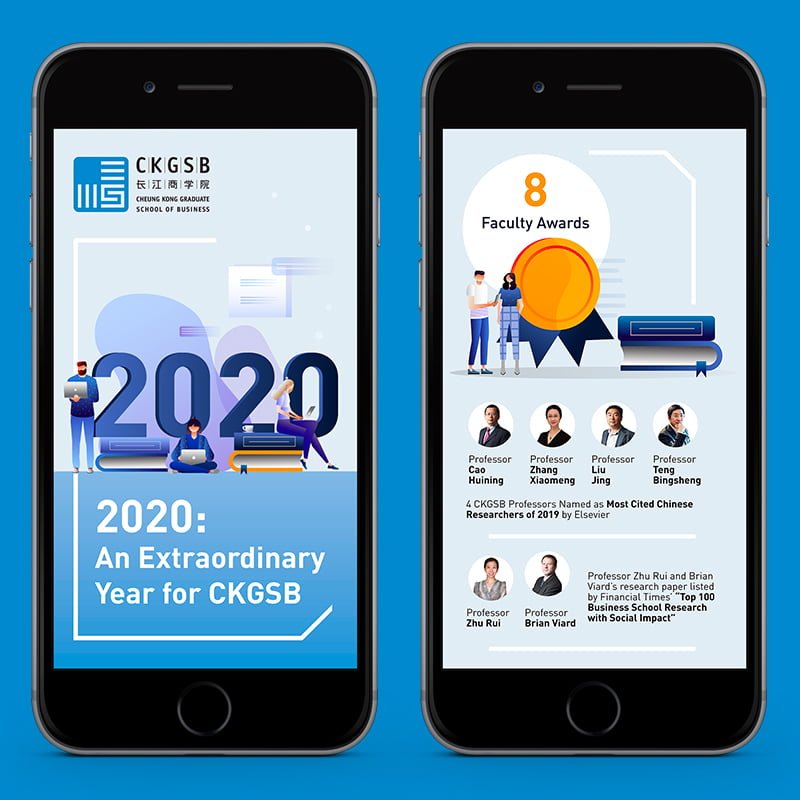 Cheung Kong Graduate School of Business tasked us to illustrate with infographics the key achievement of 2020.
Website: english.ckgsb.edu.cn
Cows of the World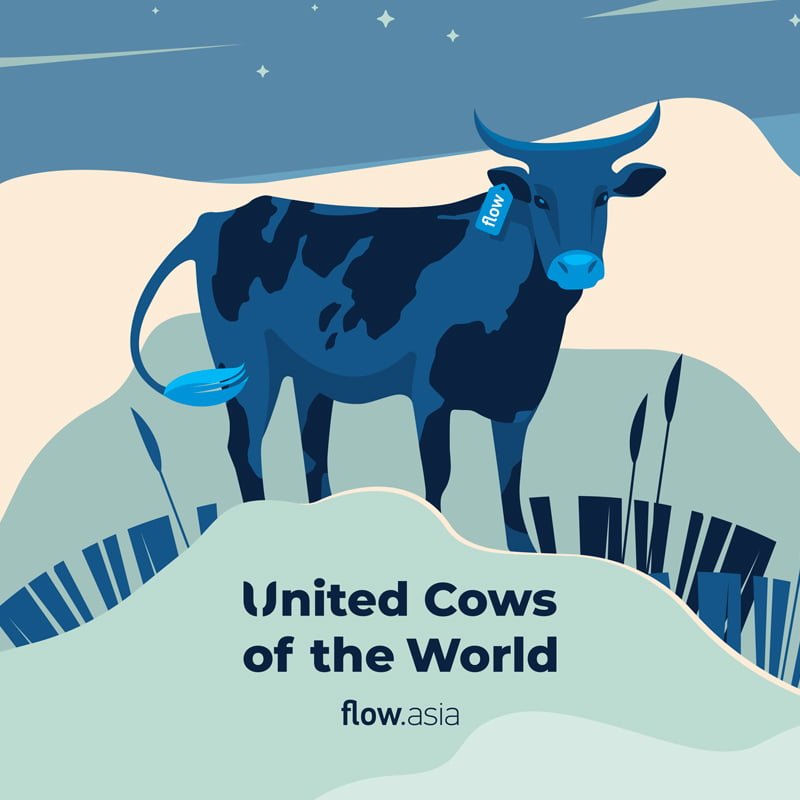 Flow's 2021 Chinese New Year card. We had a little cow creative fun, taking a cultural world tour exploring the visual and meaning universe of cows.
Website: cows.flowasia.cn
KEY International Logo & VI Update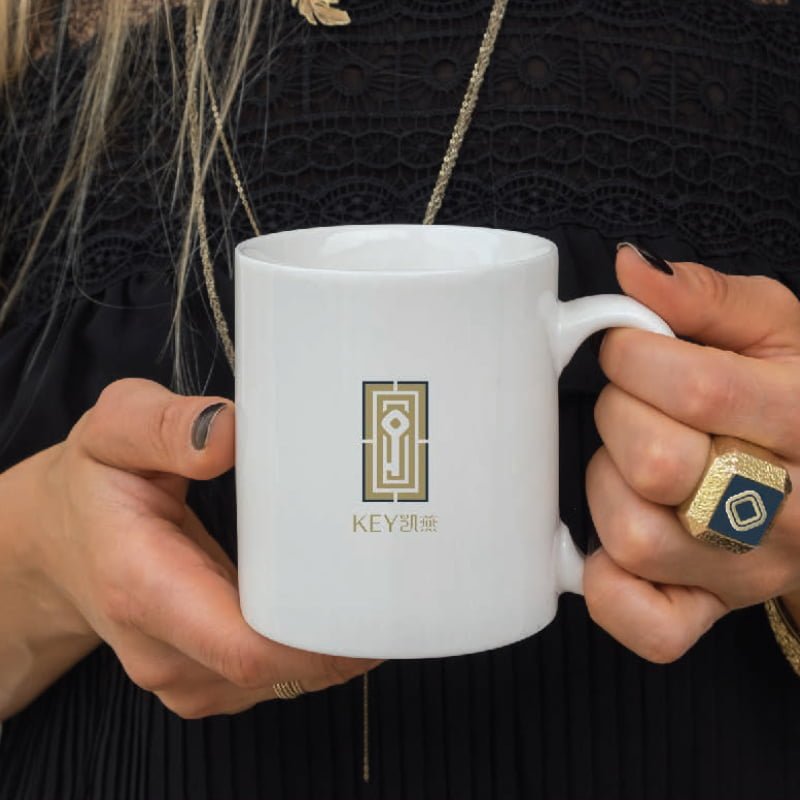 Key International Hotels Management Co. Ltd (Key International) is a Joint Venture between the Beijing Tourism Group, one of China's largest Tourism Company and Kempinski, Europe's oldest luxury hotel company.
Key contracted us to redesign their logo and visual identity. It took quite some time but we are happy with the outcome.
Digital Work
Xcalibyte Website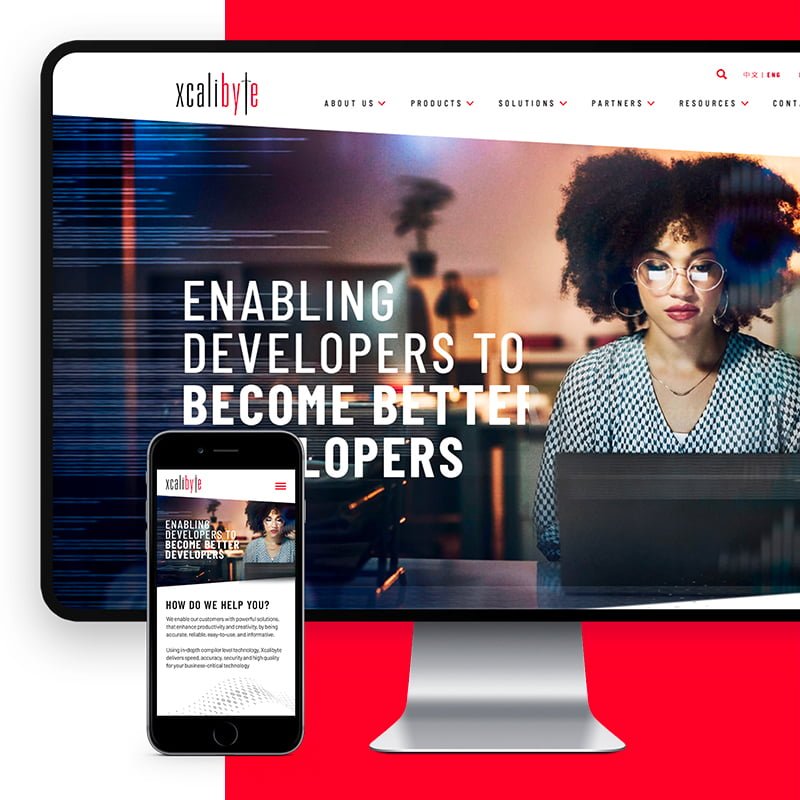 Xcalibyte's goal is to create tools that simplify the complex and bring peace-of-mind and ease-of-use to every developer. That way we can all get on with the task of delivering more secure, more creative and more cost-effective software.
We had a nice synergy with the Xcalibyte team and the outcome is a modern, user-friendly site.
Scope:
User experience
WordPress based content management system development
Languages: English and Chinese
Search Engine Optimization
Website: www.xcalibyte.com.cn
3S Lift Website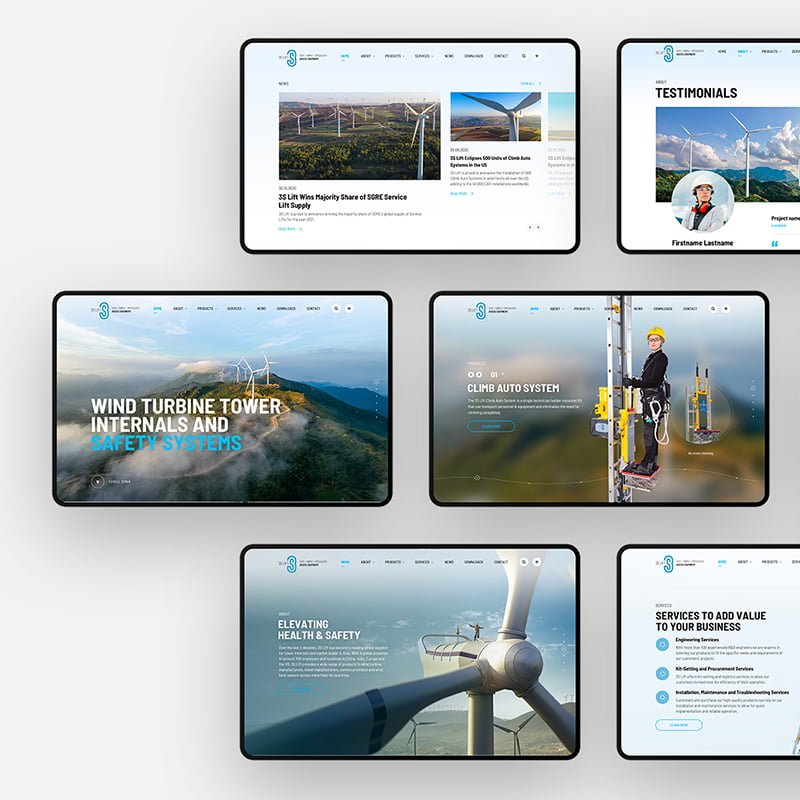 Since 3S Lift's mission is to support the fight against climate change. The solutions they offer contribute to the effectiveness, efficiency, and acceptance of renewable energy. They enable people to service wind turbines safely and help to protect their health.
We work with the international marketing team and the Chinese team to come up with a new modern and slick corporate website.
Scope:
User experience
WordPress website development
Search Engine Optimization
Languages: English and Chinese
Website: www.3slift.com
EUSME Quiz Website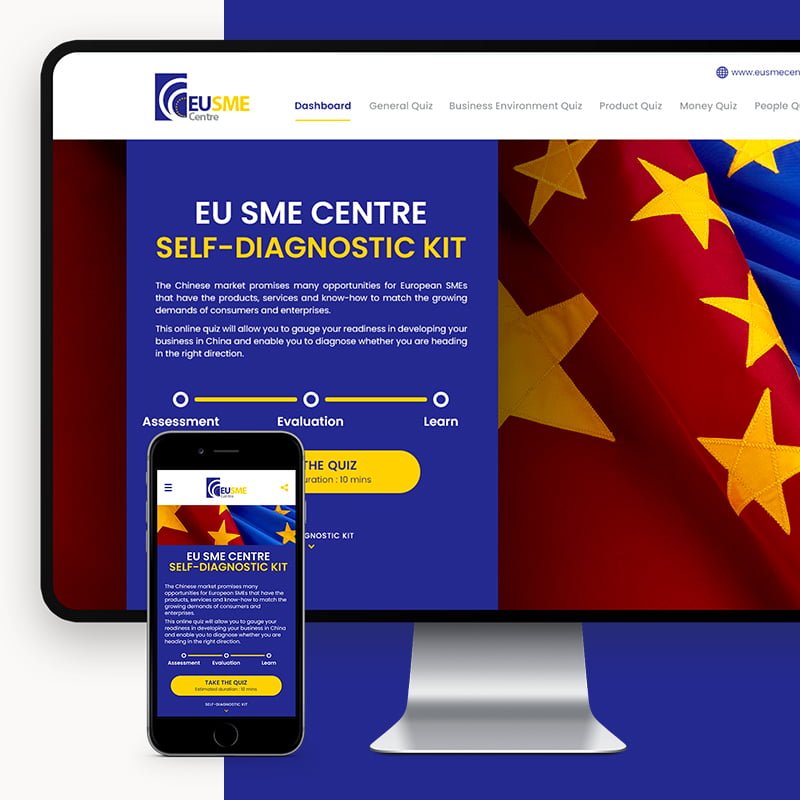 An online self-diagnosis tool to allow an organisation to gauge its readiness in developing its business strategy in China.
We had created the first one 10 years ago, it was nice to be selected to create the second one as well.
Scope:
User experience
Responsive website design
WordPress based development
Online assessment tool
Website: sdt.eusmecentre.org.cn
Haomo.ai Website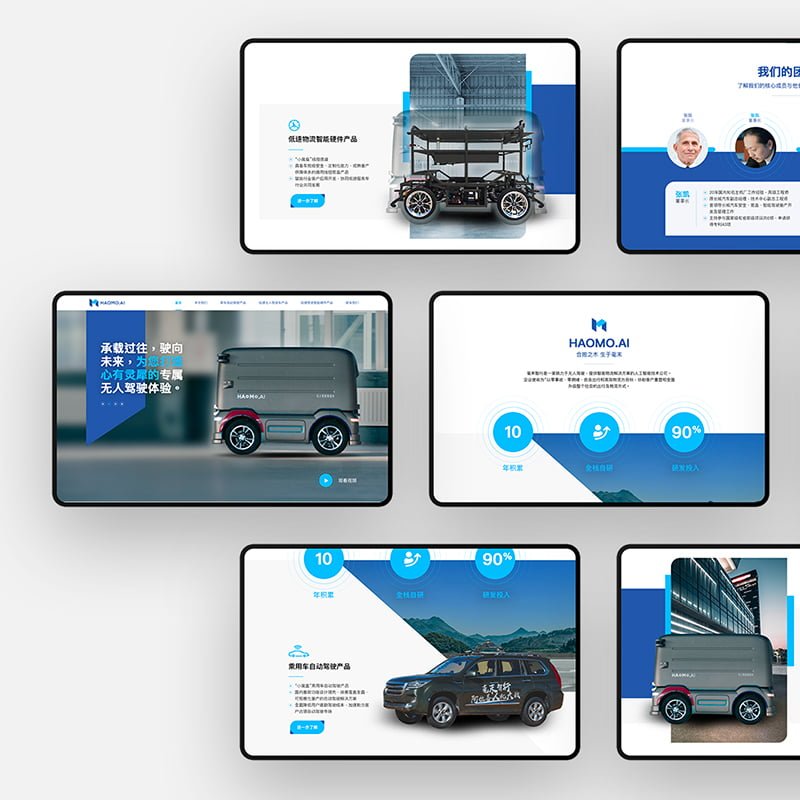 Haomo.ai is an artificial intelligence technology company dedicated to unmanned driving and providing intelligent logistics solutions.
Scope:
User experience
Responsive website design
Website: www.haomo.ai
China Now Conference Website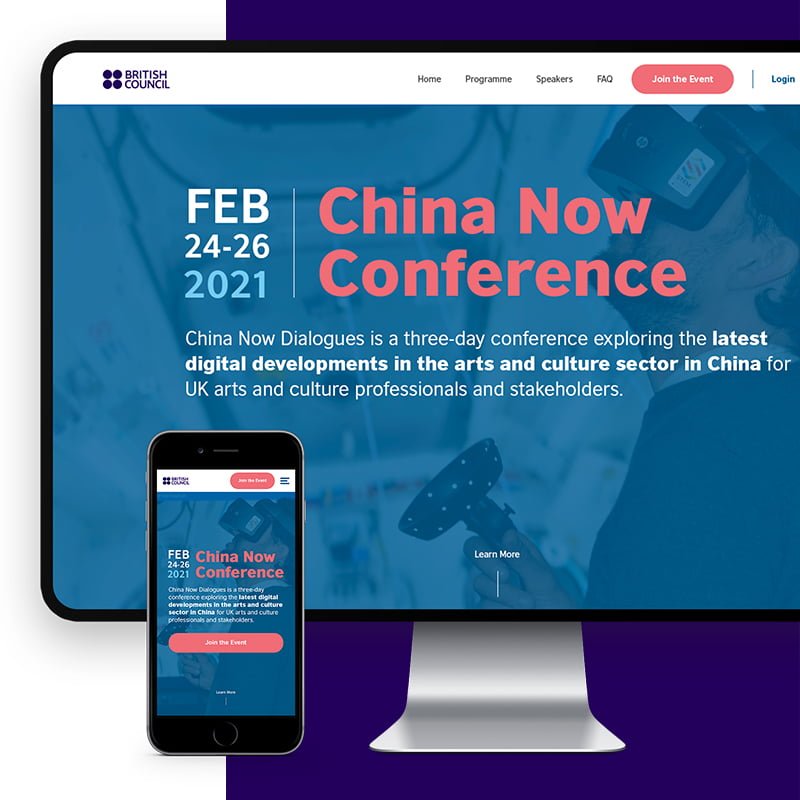 China Now Conference: Cultural Exchange in the New Normal is a three-day conference exploring the latest digital developments in the arts and culture sector in China for UK arts and culture professionals and stakeholders.
We created a minisite for participants to learn about the events, the speakers, and register.
Scope:
User experience
Responsive website design
WordPress based development
Online registration
Website: chinanow.britishcouncil.cn/conference
Semper China Website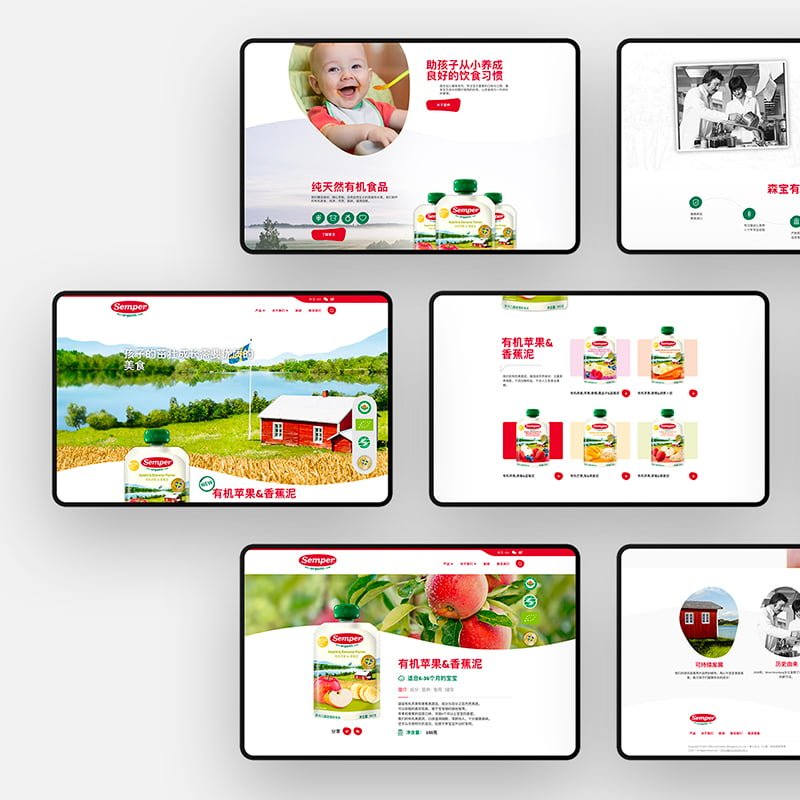 Website design & development for the launch of Semper Organic products in China.
Scope:
User experience
Responsive website design
Languages: English & Chinese
WordPress based content management system development
Website: semperbabyfood.com
WeChat Posts Layout & Copywriting
Capsule by Juliette
Inspired by Nature and Women, Capsule by Juliette is about limited collections of timeless & conscious pieces, created to resist the test of time and trends.
We help Juliette and her team to create WeChat posts that resonate with the brand.
Scope: Post layout
WeChat: Capsule by Juliette
JLL Portugal WeChat account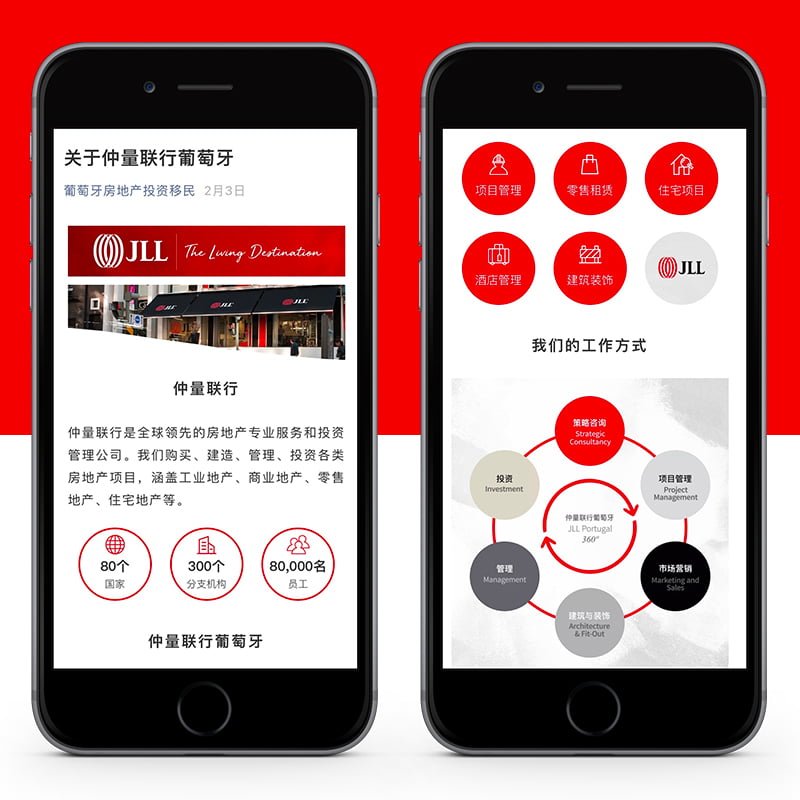 JLL Portugal offers integrated real estate solutions and expertise in the office, retail, residential and hotels & hospitality sectors for investors, landlords and tenants, whether companies or private individuals.
We create and manage the account on JLL Portugal behalf, as well as creating content to promote selected properties and grow their WeChat audience.
Scope:
WeChat account creation
Official WeChat account management
Original content creation
WeChat posts layout and publication
WeChat marketing strategy
KOL negotiations
WeChat ID: JLLPortugal
Intriq Journey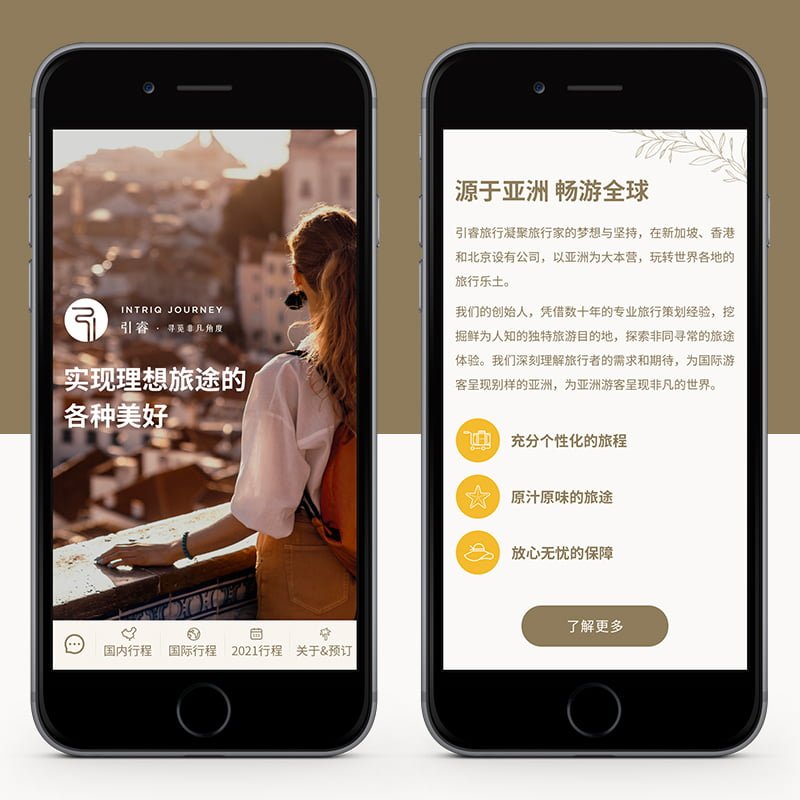 Intriq Journey was created to be the elite travel specialist in designing tours, paving the way to unique destinations that were once thought inaccessible, long before they were noticed by the rest of the world.
Scope:
WeChat mini site custom pages design
WeChat account management
Original WeChat post creation
Website localization for China
Chinese search engine optimization
WeChat ID: IntriqJourney
Website: www.intriqjourney.cn