How can more customers "find" your website and products? This has puzzled many company executives who want to do online marketing, especially those who want to do overseas promotion. It's already not easy to do online marketing in your own country with your native language. Is there any efficient pathway to gain overseas consumers?
Think about how you search as a user. You almost always begin your internet search by opening a "search engine" such as Baidu (domestic) or Google (international), enter "keywords" to describe what you need to find, and then highly likely to only open the highest ranking websites.
Now, think like a business. How can customers find you? Your website should have the most commonly used "keywords" by consumers when searching for related products, but at the same time, you need to stand out and rank high among the vast amount of search results on Baidu or Google. This seemingly simple process is not easy. The technical term for this process is Search Engine Optimization (SEO).
Marketing executive Sarah shares her marketing experience and secrets of her SEO success.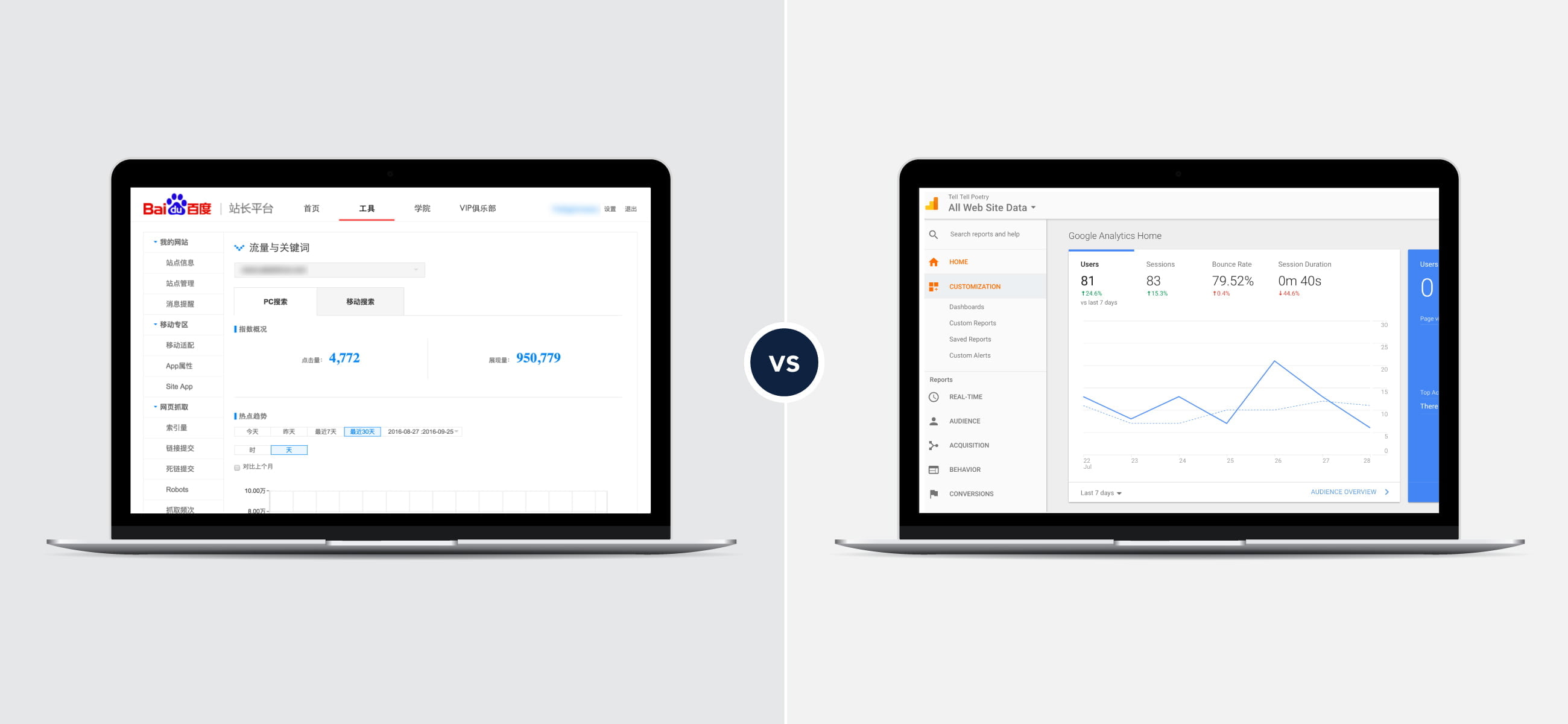 Buying Traffic VS SEO, Which Is More Sustainable & Cost Effective
The first time Sarah learned about SEO, she was changing her job from content marketing at a famous newspaper to a big online education company for managing marketing and communications. She met dozens of colleagues who were working on organic SEO and paid Baidu promotion. She started to have frequent meetings with related teams to discuss keywords and how to use them to improve the company's official website and WeChat. She realized that to pay Baidu to be more visible can burn through money quickly with annual costs easily over one million yuan.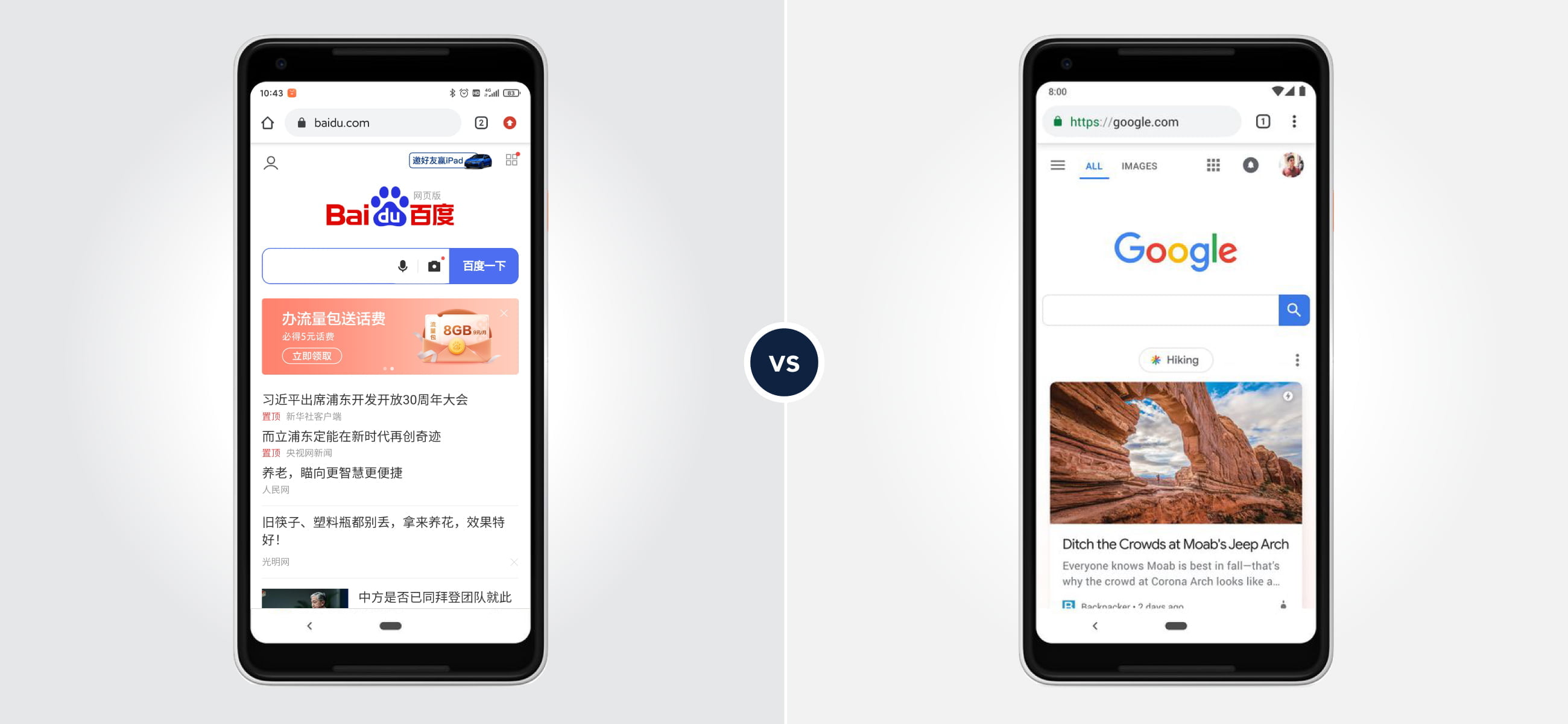 Baidu VS Google, Both Search Engines, Different Strategies
Several years ago, she started to work as head of marketing and communications, greater China for an international education group rooted in the UK with successful google SEO results by an experienced overseas tech team. Her first project in the company was to find an outsourcing team to build a localized Chinese website and then to promote the website with a proper SEO strategy. At first, she thought "with our powerful global tech team and China marketing team's bilingual skills, SEO would be easy". However, her foreign colleagues informed her that although they can share their Google SEO methodology, they can't help with Baidu SEO because it's very different.
Ten Key Differences Between Baidu and Google SEO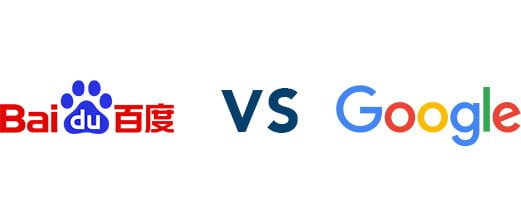 In terms of service and function Baidu and Google look very similar, however there are slight differences in the way they approach page rankings. Understanding the differences in the way Baidu and Google approach SEO is key to success.
01
Server Location & Language
Baidu Offers higher ranking to sites with servers located in China, as well as sites with content written in the Chinese languages.
Google's service targets the entire world's worth of websites, indexing Chinese sites on par with every other site.
02
Indexing Speed
Baidu has tighter internet regulations in China which means that Baidu usually takes several days longer than Google to index a site.
Google is fairly quick and easy and a site can be indexed in a few hours, and even faster with proper backlinks.
03
Image Recognition
Baidu uses alt text and adjacent plain text to help identify images relevant to searches. If you want to make sure your images help with your page rankings you must include alt text for all your images.
Google has state-of-the-art AI image recognition software that helps the search engine identify relevant images without relying on alt text. You can still use alt text for your images but it will not help your page rankings.
04
Backlinks Weight
Baidu places more weight on China-based backlink that come from servers with China IP addresses, but that emphasis leaves Baidu vulnerable to SEO manipulation through link spam.
Google's algorithm is extremely effective at identifying link spam, weighting powerful backlinks heavily despite their origin, but punishing heavily if it feels that there is an attempt at rank manipulation.
05
Duplicate Content
Baidu's algorithm has a harder time differentiating similar content on different platforms and will punish websites heavily if content is considered duplicated.
Google's algorithm used to be a significant problem for webmasters, but the current algorithm has advanced to identify whether or not duplicate content has come from the same company, reducing the risk of a webmaster reusing content across platforms.
06
Meta Keywords
Baidu still uses meta keywords as a factor in assigning a ranking so make sure to load the meta text up with relevant keywords.
Meta keywords used to be a big part of the Google search algorithm, but Google has adapted to ignore meta keywords. Only the meta description factors into Google's search ranking.
07
Licensing
Google does not require a license to get indexed by Google and start climbing the ranks.
Baidu will still index sites that have no license, but a website will not rank if you do not apply for an Internet Content Provider (ICP) license.
ICP licenses are issued by the Chinese Ministry of Industry and Information Technology (MIIT), a governmental oversight bureau. In order to rank highly on Baidu, you need to register with the government.
08
Mobile Preference
Both Baidu and Google punish websites without mobile optimization, with Baidu being a bit more punitive.
09
Loading Speed Preference
Both Baidu and Google punish websites with slow loading speeds, with Baidu being a bit more punitive.
10
Analytic Tools
Baidu's strength is that there is no limit to the number of PVs in the free version. It not only provides regular analysis data, but also provides a heat map image to show the most clicked places on each page of a website.
Google's strengths lie in custom report functions and conversion path analysis.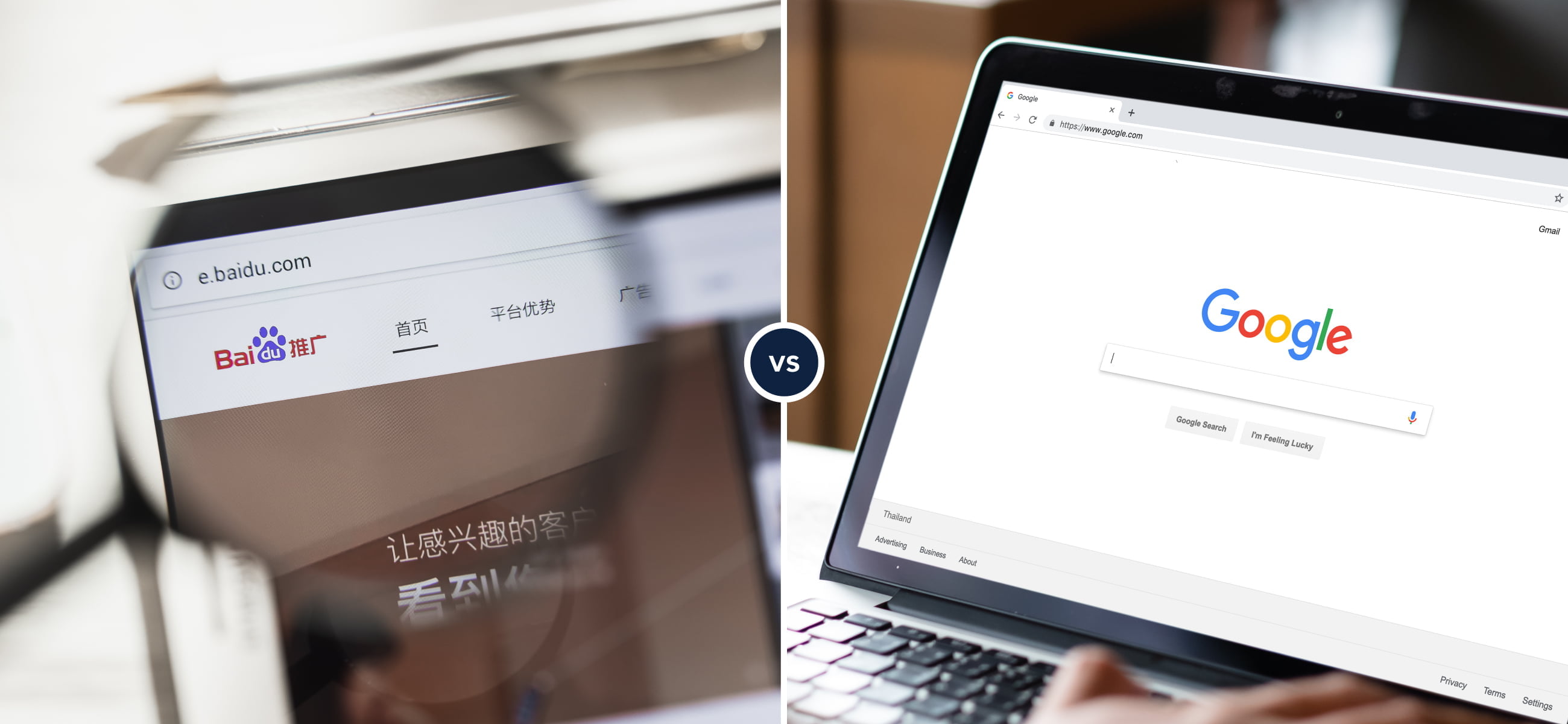 Help Customers Find Your Website and Product
With a successful localized website with design and content that received a lot of "Wows" from her colleagues all over the world, Sarah's boss wanted to know how it will generate more leads. This is when her real journey to becoming a local SEO expert started. He realized she knew very little about SEO. So as a responsible marketing professional, she started to learn:
how to establish a Baidu Analytics Account
how to use the account for website/user analysis after connecting with your website
how to set up metadata for each web page including title, description, keywords, etc.
how to arrange regular web page and content update with proper keywords and frequency
how to use SEO to increase visibility and help customers to find what you want to sell
Through hard work and professional guidance, Sarah has had effective results, and all without costly Baidu promotion. He experienced the magic of SEO methodology and understands why Baidu and Google SEO need different strategies. Without the local SEO expert's professional guidance, she could never get there so efficiently.
Comparison of the Two Search Engine Giants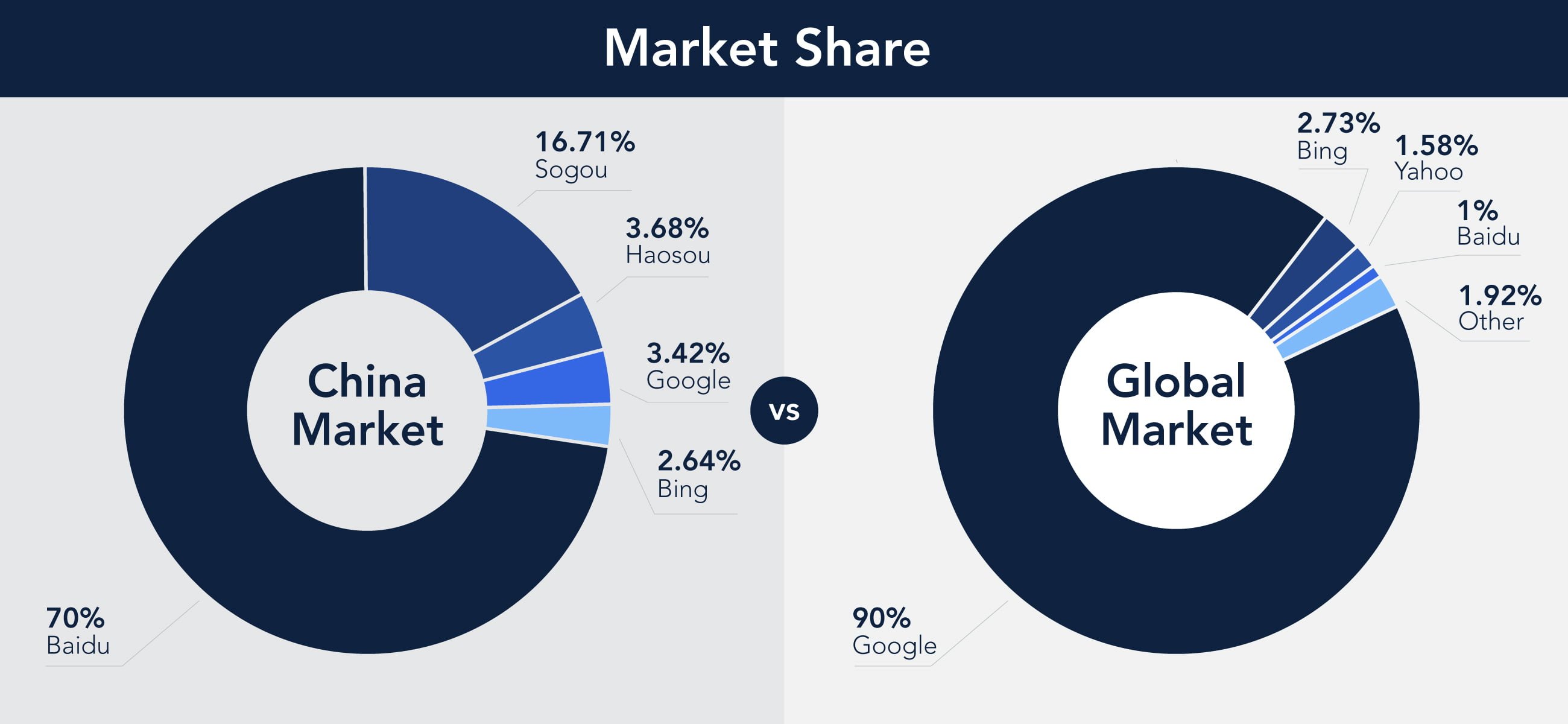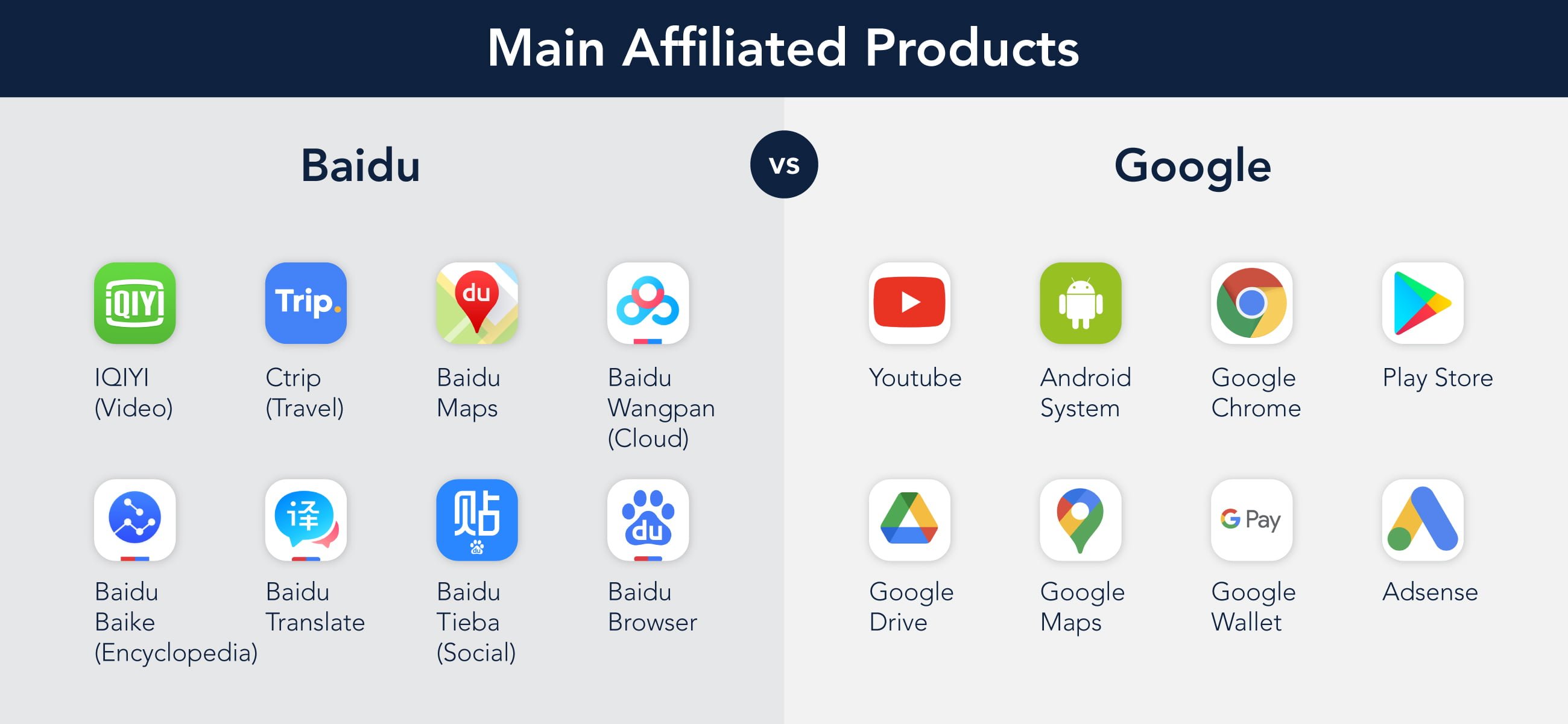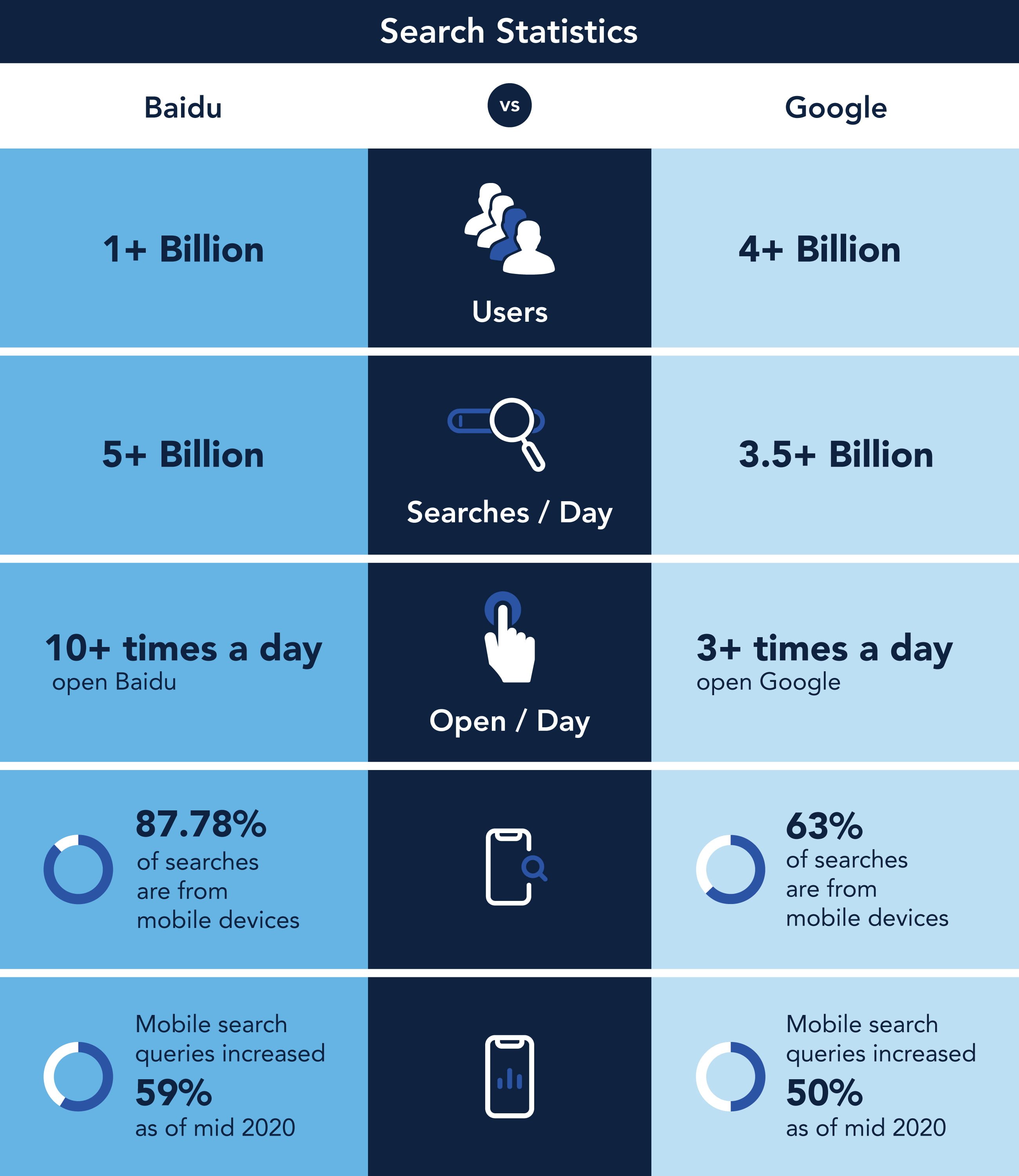 Effective SEO needs both SEO expertise and business insights. You need to find a SEO expert that can help you to quickly and effectively implement your SEO. At Flow we have helped many clients develop strong SEO practices and love seeing the successful results.