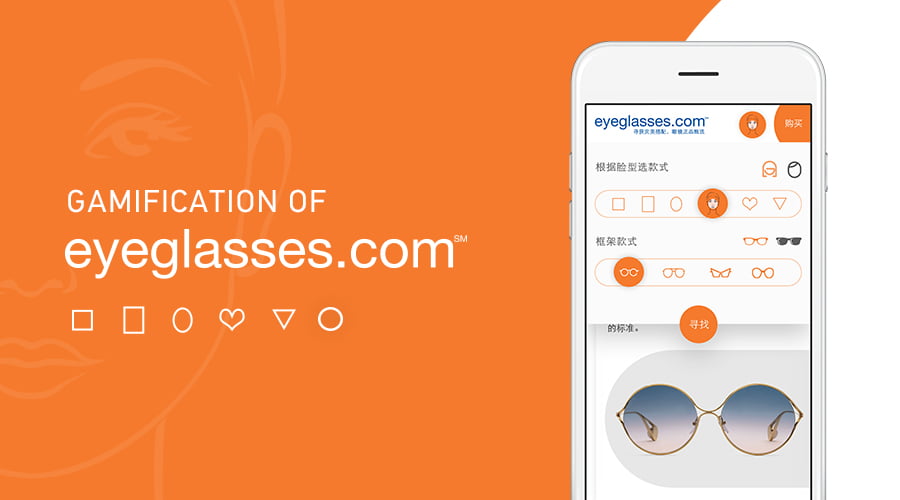 We recently designed a made-for-China landing page for Eyeglasses.com. Here's a quick recap of the project as told by the Project Director, Dené.
"I personally was excited when the founder and CEO of Eyeglasses.com approached us to localize their website to China. Having grown up in 1990s USA, I was very familiar with Eyeglasses.com, launching in the first wave of online marketplaces, somewhere between Amazon and Alibaba, during a time when people were quite sceptical about putting their credit card information online, Eyeglasses.com put a lot of effort into earning people's trust.
The Eyeglasses.com team provided us with a simple wireframe, and our first design round was based on this. We already knew that we would have to make a big leap from their US website's design in order to catch the attention of a highly trendy Chinese Internet, but quickly it became evident that in order for Eyeglasses.com to have a chance in this competitive and savvy Chinese ecommerce world, much more would be required. So without budget approval we decided to take a risk, and start from scratch.