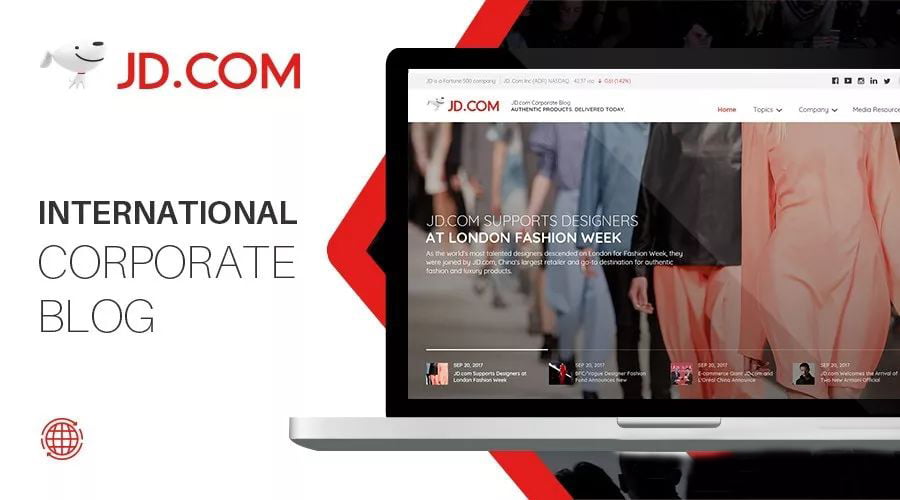 In late 2017 JD.com came to us to design their international-facing corporate blog.
JD.com, Inc., headquartered in Beijing, is China's largest retailer, online or offline, a Fortune 500 company, and the third largest Internet company in the world by revenue.
Because JD.com obviously has a strong corporate identity, brand image and online presence, we focused a lot of our attention on UX. Each user interaction detail was curated with the user experience in mind. You will notice the attention to detail throughout. Take for example, the design difference in the dropdown menus, each purposed with the user's goals in mind or the hover effect of the social media icons as one is selected and the others fade away. These seemingly small, but sleek details contribute a lot to the overall first impression of the company as the JD.com brand is defined internationally.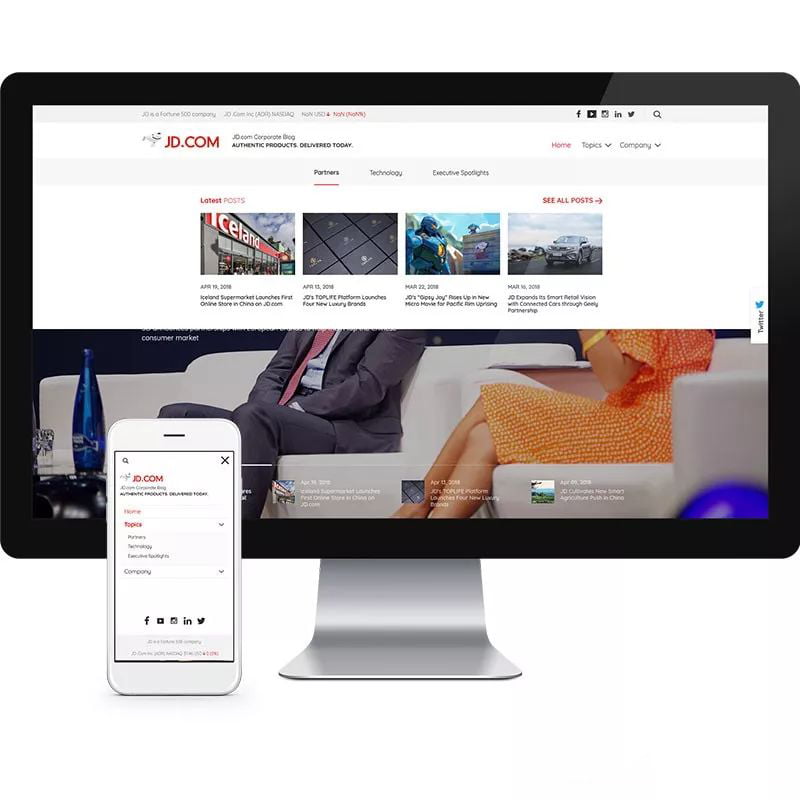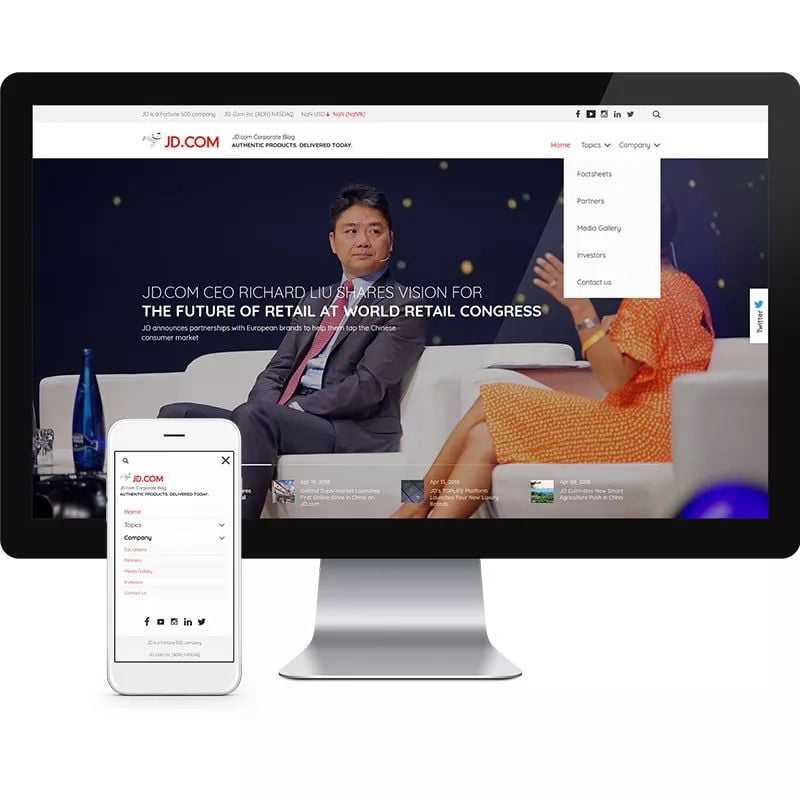 We worked with both JD.com's China and U.S. based teams, here is what they had to say about the collaboration:
"Flow did an excellent job on revamping our corporate blog, and was patient and understanding about all of our needs. They were professional, had a lot of expertise, and were a pleasure to work with. We are very happy with the results and would recommend them if you're in need of custom WordPress development."
Lori Chao
Director,
International Communications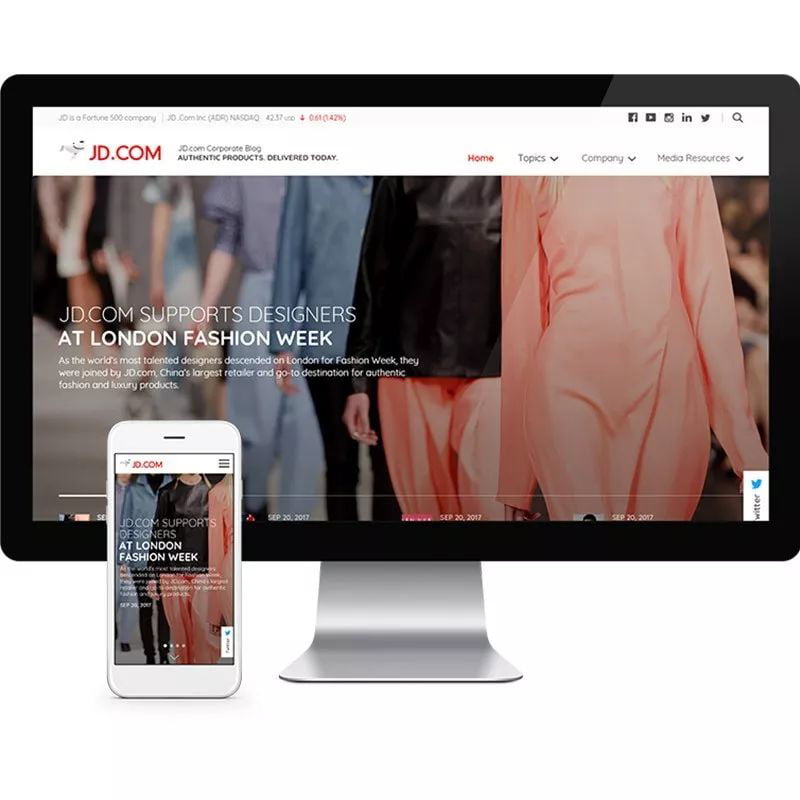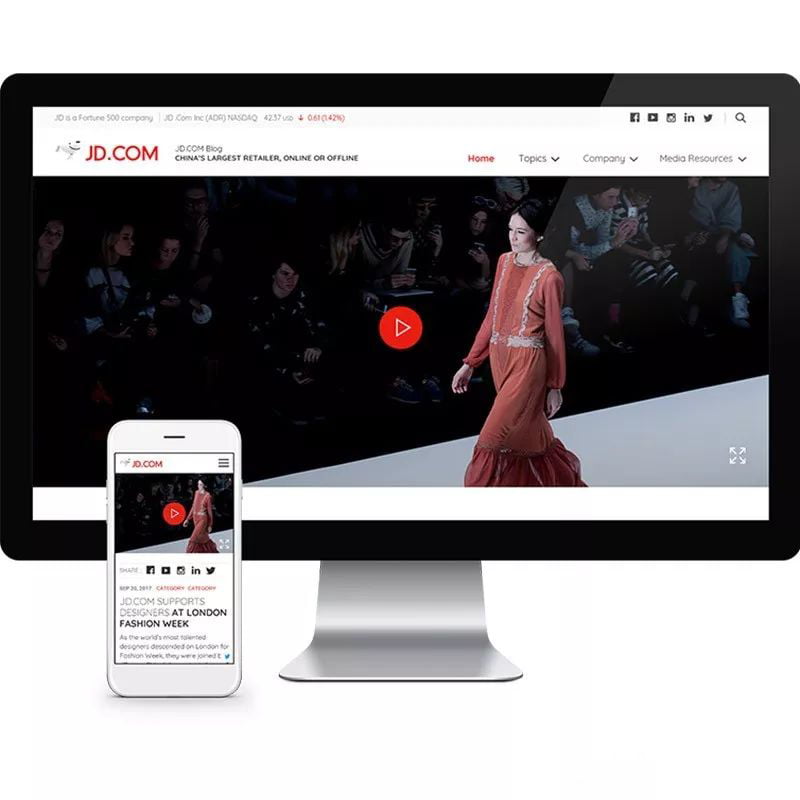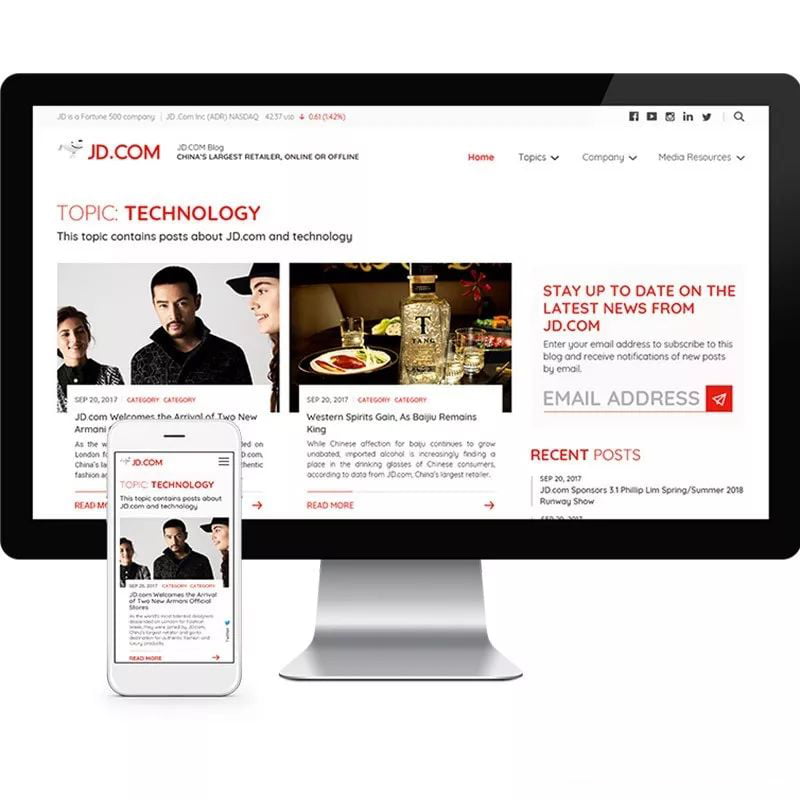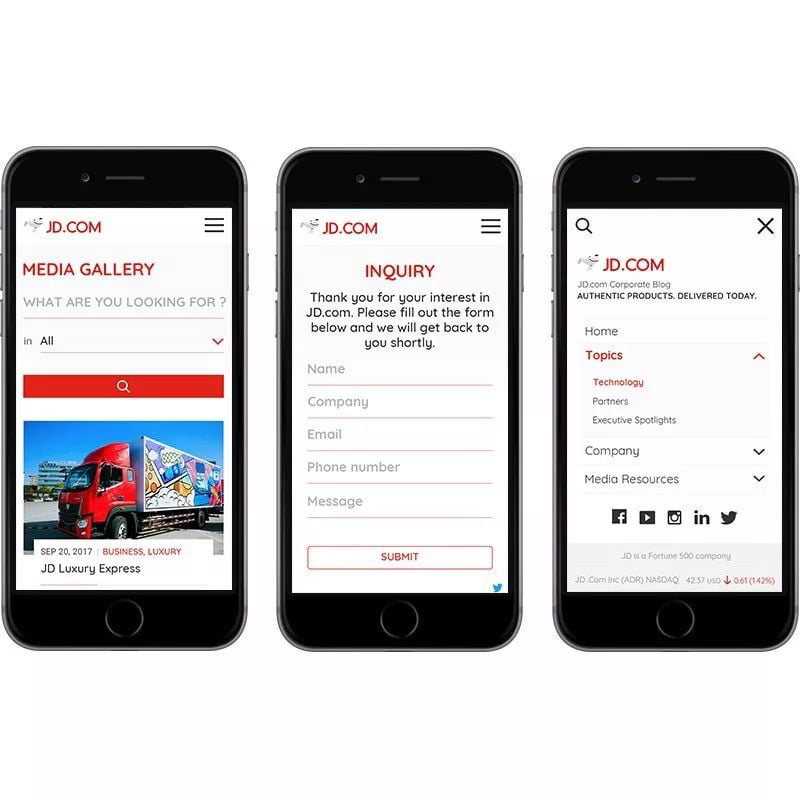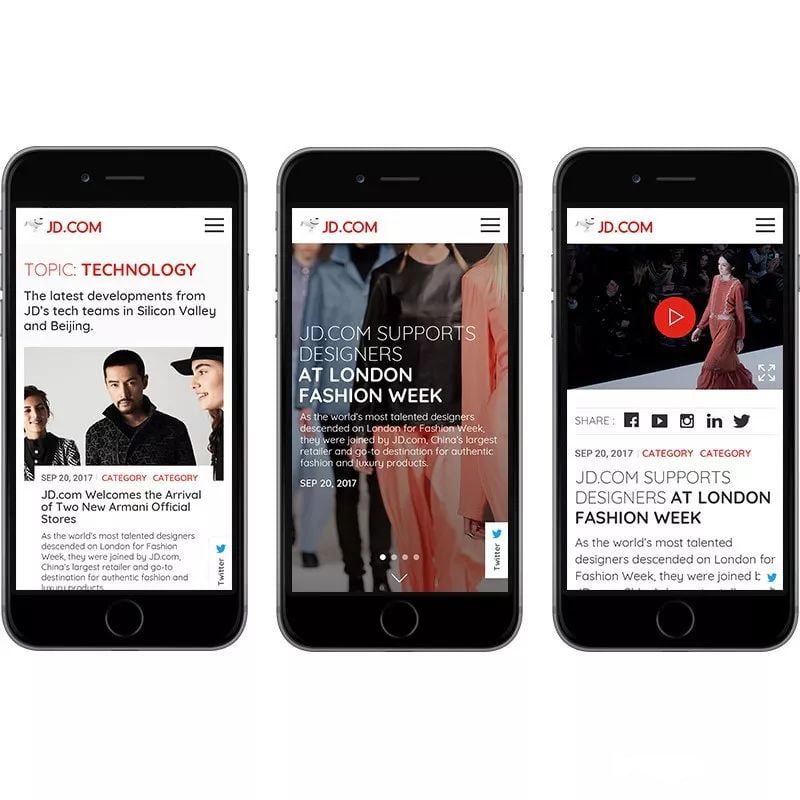 Scope:
User experience
Responsive original website design
WordPress-based development
Language: English