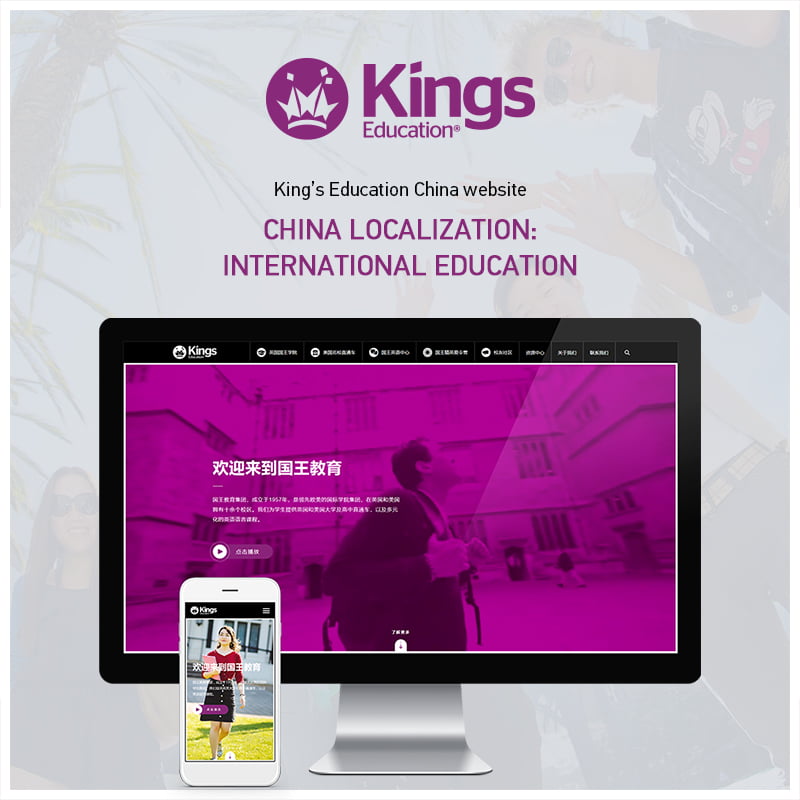 According to CCG's (Center for China and Globalization) "Annual Report on the Development of Chinese Studying Abroad 2017," China remains the world's No. 1 place of origin for international students. The report goes on to detail that the two most important decision-making factors for Chinese students and their parents are the institution's academic reputation and its location/safety.
Due to the focus on Chinese students going abroad, the marketing landscape for international education institutions is changing in China. Even for the most reputable, name alone is not enough. The ability to convey the full educational experience of the courses, students and campus is imperative.
In our most recent localization project, our goal was to provide Kings Education with a digital platform that enables them to carry out their marketing plan in China. A Chinese site based on the vision of Kings' International site, following Kings' VI, and adapted to serve a Chinese audience.