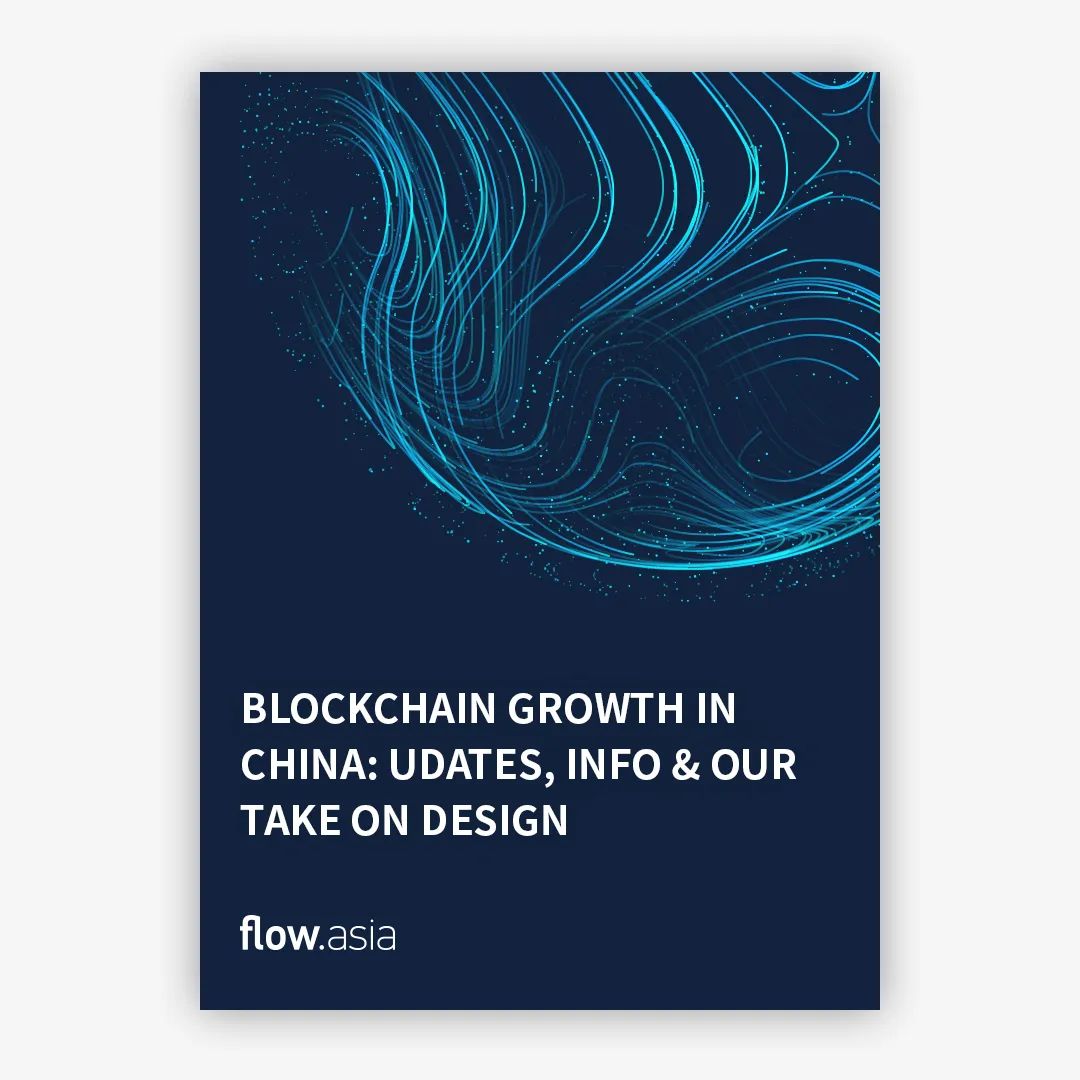 The blockchain is pervasive these days, whether in fintech and cryptocurrencies, or in logistics, insurance, APP, data management, and other fields. However, Blockchain and Multiparty Systems aren't simply buzzwords.
In China's 14th Five-Year Plan and 2035 long-term goal framework, blockchain was publicly recognized as a significant industry in the digital economy, advocating the "coordinated transformation of the entire industry chain through data empowerment."
In the past year, the Chinese crypto environment has changed dramatically, and old crypto players who have not responded to these developments have either abandoned the industry or been left in the dust. Despite the new regulations, China remains the global crypto mining center.
Estimates
According to some estimates, it accounted for more than 65% of the Bitcoin network's hashrate before the regulations. The Chinese blockchain industry is predicted to reach an advanced level globally by 2025, according to the country's vision, with linked applications pervading daily life. By then, a number of well-known blockchain products, particularly in the areas of product traceability, data circulation, and supply chain management, should be accessible.
The experts' takes on the topic
   Chinese crypto social media groups are evolving in size and demographics. People who used to get their information from larger chat groups have migrated to smaller, more exclusive forums to learn about and follow new initiatives, or they check news and information on blockchain and crypto websites they trust. Today's market participants are DeFi users with a large experience.
   The next generation of investors, known as Gen Z traders, have begun to emerge as a major force in the crypto market, and the channels they use in China to live stream are Weibo and WeChat.
   Metaverse application is another top blockchain trend in China in 2022. Blockchain is expected to keep running multiple platforms on Metaverse with NFTs and cryptocurrencies.
   To "carry out the innovative application of blockchain," China has chosen 15 pilot zones and identified many areas of application. This will help to develop a trustworthy system, and fully utilize blockchain's function in boosting data exchange, optimizing corporate processes, lowering operating expenses, and improving cooperation efficiency.
The 3 major events in China to build knowledge, skills, and connections
 International Conference on Big Data and Blockchain in Beijing
 Greater Bay Area Blockchain Week (virtual) in South of China
 Shanghai International Blockchain Week – Global Blockchain Summit in Shanghai
The design trend for blockchain
 In contrast to the monochromatic techniques of the previous year, there is a trend toward darker and bolder designs.
 Futuristic patterns and colors are on the rise, and they are becoming more popular each year.
 Consumers are becoming increasingly used to modern, sleek, and clean designs, and not having one is a significant disadvantage.
 Playful, bold font is now utilized for more than just reading; it's also employed to make a statement.
 The optical illusions, like pixels, that we have seen from 2020 will continue to spread into 2022.
 Blockchain graphic design is dominated by blue, any shade of blue will stand out right away.
 Animation can help draw users' attention to the main content of a page, helping to increase engagement, but also just for branding purposes and convey modernity.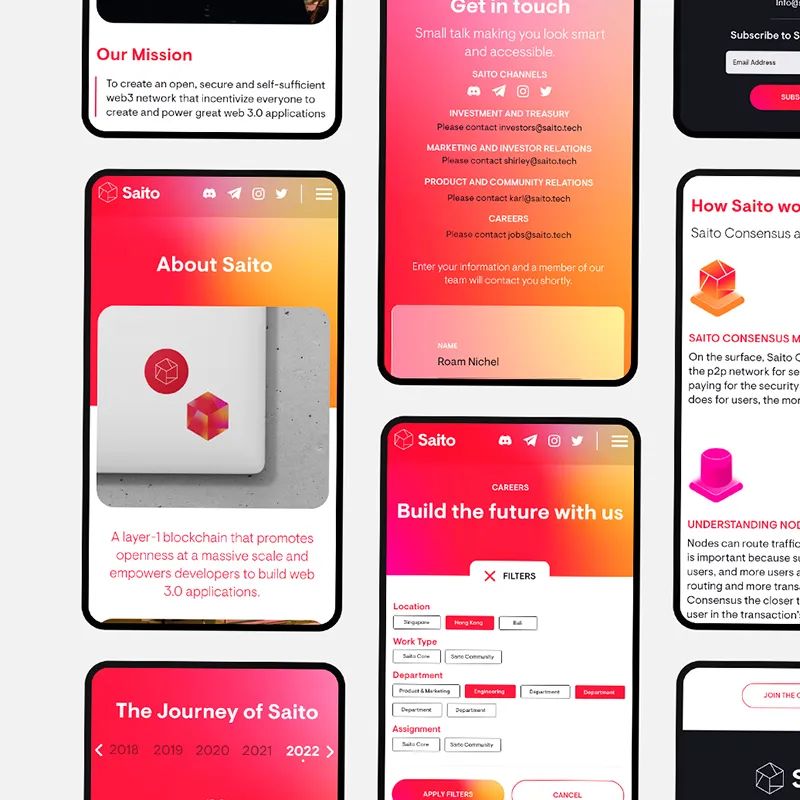 We're always excited to collaborate with forward-thinking web3 firms and assist them in taking their products to the next level.
We understand the needs of blockchain and crypto enterprises' users after collaborating on and studying several projects. Is there a difference between blockchain and traditional branding? Yes, there is.
We're a design agency with the technical understanding and the creative chops to help break down the barriers to wider adoption.
Take a look at our most recent blockchain client.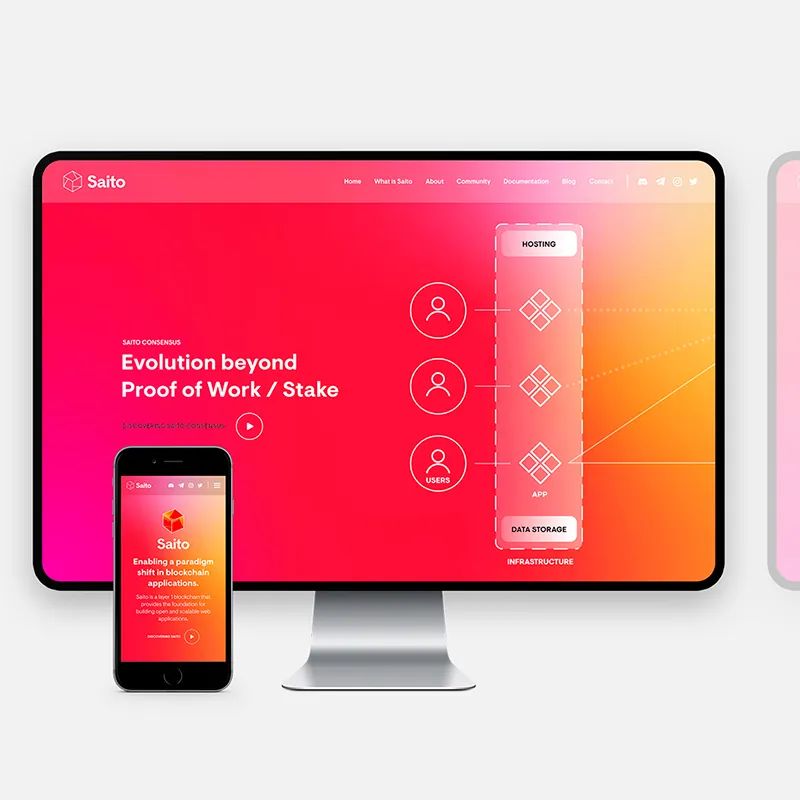 Client:
Saito
Scope:
Website design
WordPress based development
2D animation design
Animation development
Website:
Saito.tech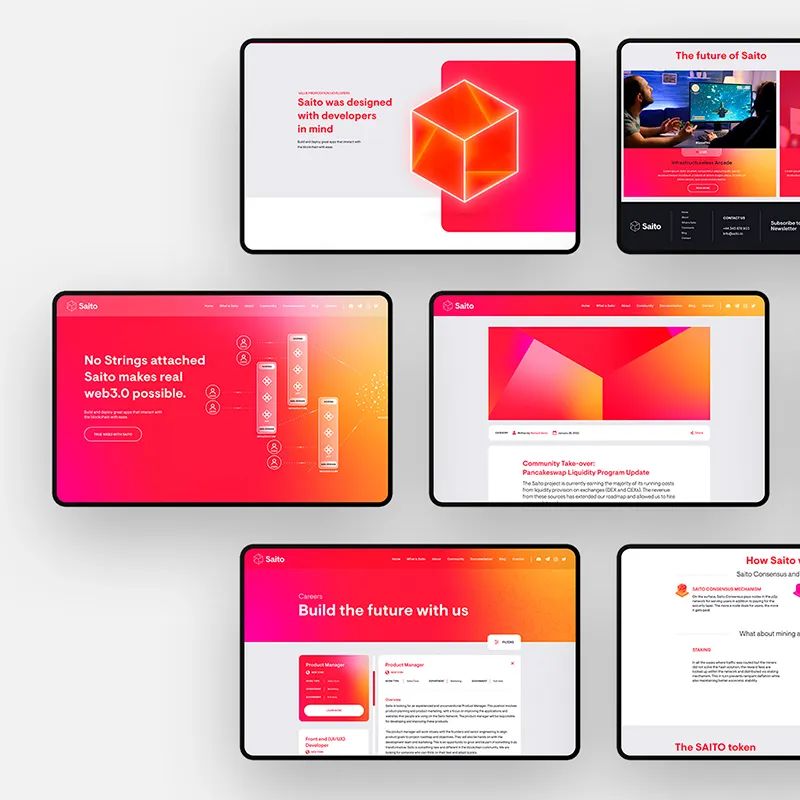 Richard Parris
Co-founder – Saito
"Flow embraced the challenge of communicating Saito's core concepts in an engaging and visually appealing way. They worked closely with members of the Saito community to create a visually adventurous approach that motivates its audience to begin a mentally exciting but taxing journey. We are extremely happy with the results and proud to have the site as our audience's first experience of the project."