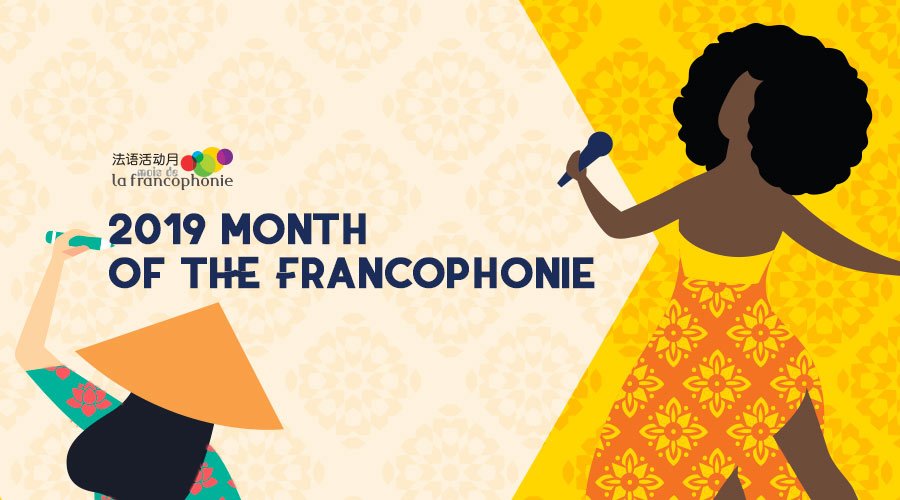 Each year, the Month of the Francophonie is celebrated in March. The objective is to promote the French language in the context of cultural diversity and to support dialogue- bringing together people, groups and communities interested in the Francophonie.
The Embassy of France in China invited us to participate in their competition to determine who would create the visual identity for the 2019 Month of Francophonie.
We won.
The 2019 Month of Francophonie revolves around the theme of play. We designed hopscotch as the central graphic element for the newly created visual identity. As a game played the world over, we aspired to get in touch with the sentiment of shared memories in playing the game, with appreciation to each individual's unique experience with it. It is meant to exemplify the diverse Francophonie community, and each of the various activities and events slated to take place during the Month of La Francophonie are depicted in the hopscotch boxes.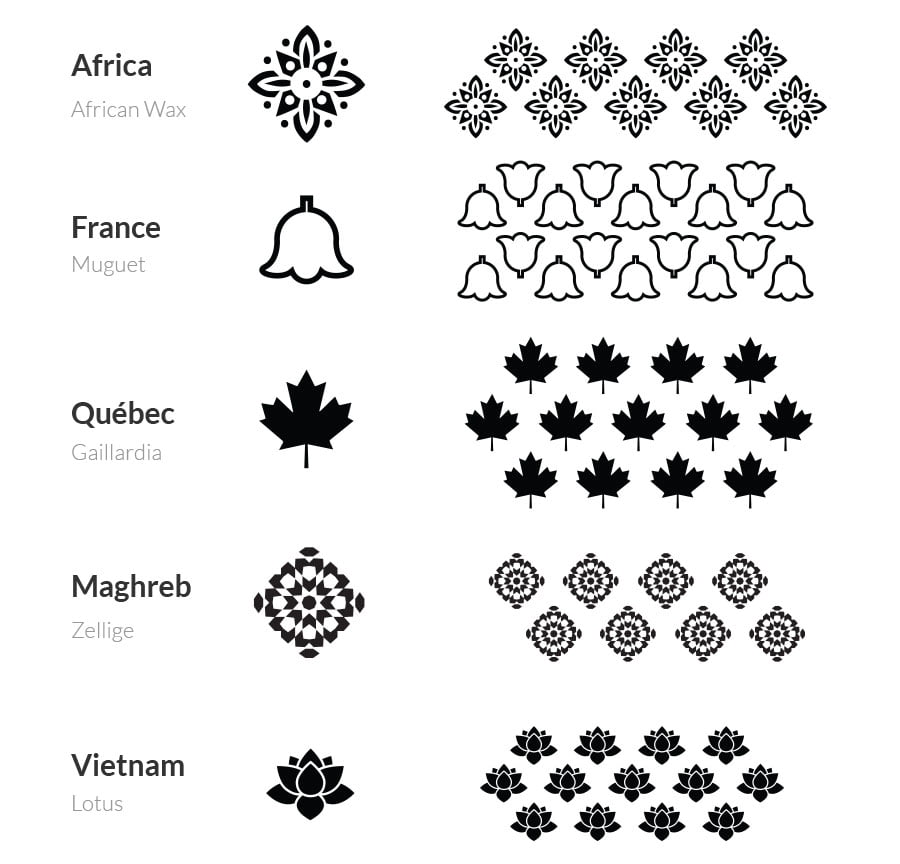 The motifs are inspired by recurrent symbols of French-speaking regions.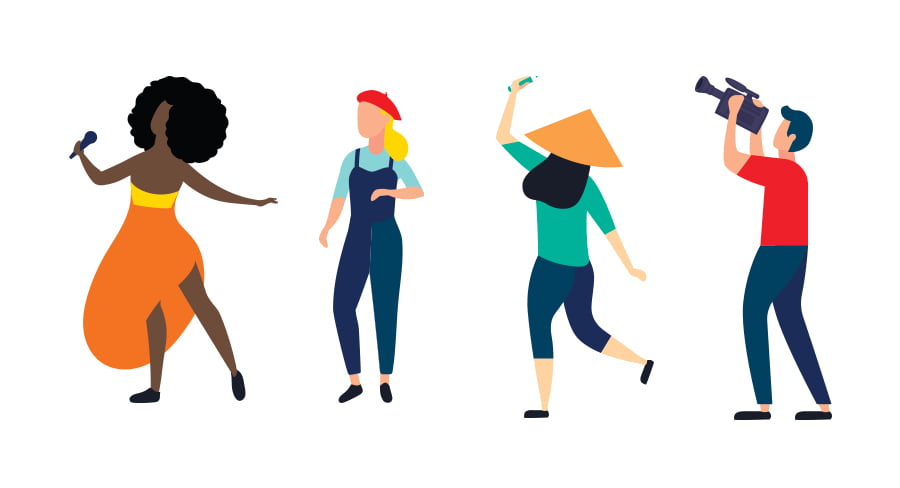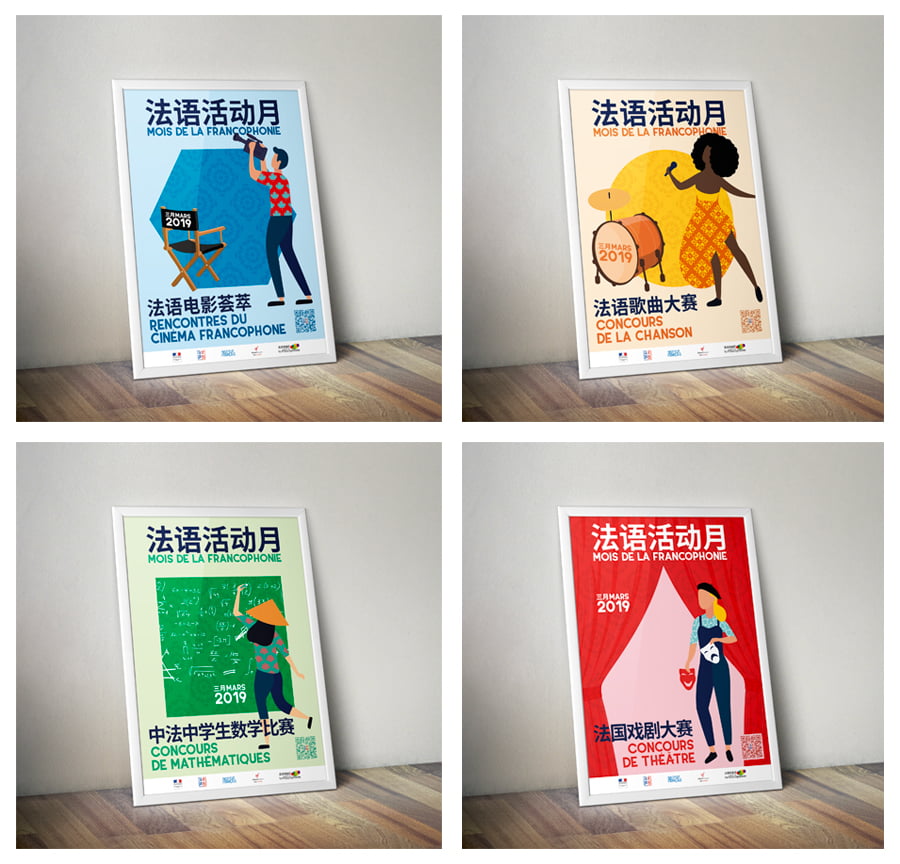 The graphic elements are played out by characters who come from French-speaking locales from around the world, who illuminate the Month of the Francophonie's theme of play (art, cinema, music and literature).
It was nice to reconnect with the communication team at the French Embassy, and we look forward to celebrating the Month of the Francophonie in March!

Scope:
Street ads
T-shirts
Domino game pieces<
Press passes
GIF ads
Brochures & flyers
Backdrops
Fabric bags
Postcards